Lifelong Learning Lecture Series
This free lecture series is a partnership between Framingham State University (FSU) and Framingham Public Library (FPL). The series is sponsored by a grant from The Joseph L. and Ray L. Freund Foundation, courtesy of Elizabeth F. Fideler.
No registration required! Stop by in person or go to youtube.com/FraminghamPublicLibrary to watch virtually! (Please note the video will appear about 10 minutes before the start of the event, but will not appear before then.)

Recordings of these events are not always available, based on copyright constraints and other factors. So as not to miss these great topics, please join us live either via YouTube or in person! Whether or not a program will be recorded will not be announced before the event. If a recording is available, it will be posted to youtube.com/@FraminghamPublicLibrary/streams no later than one week after the event takes place.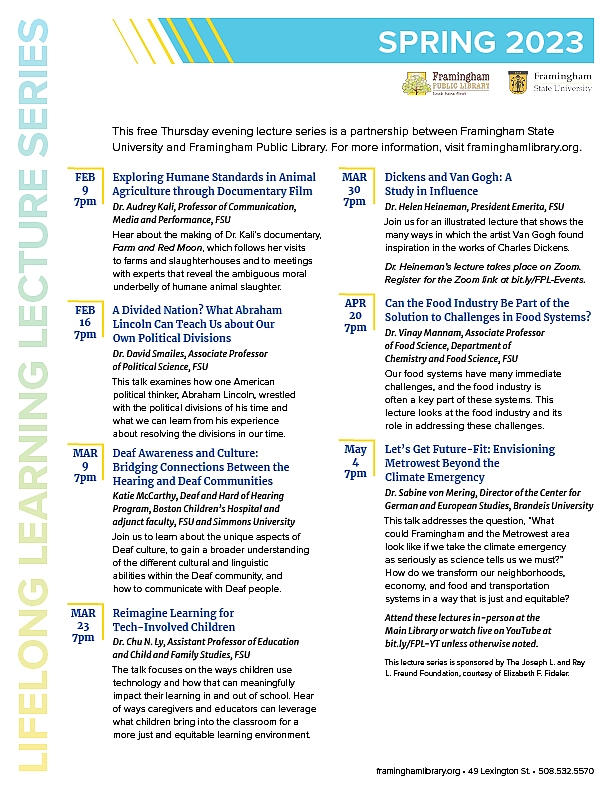 Lecture Descriptions