Kitchen Equipment
Main Library Kitchen Equipment
Decorate baked goods!
Includes: 6 silicone mini molds, 2 icing spatulas- straight and offset, cooling rack, decorating pedestal, 24 metal tips with 1 plastic coupler and cleaning brush, 3 scrapers, one round texture pad, writing tool, plastic sifter, disposable icing bags.
Check Availability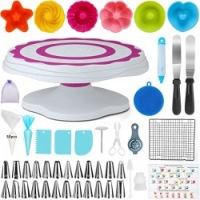 How many times are you going to make a cake in the shape of an airplane? Check out one of our specialty shaped cake pans for an unforgettable cake without the storage hassle of an unforgettable pan.
*This item is in the children's area.
Check Availability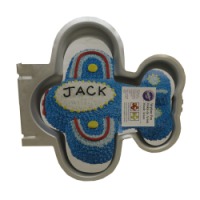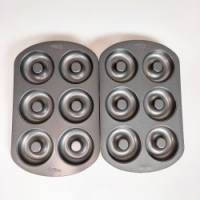 Preserve food by dehydrating it.
Includes: Dehydrator with 6 trays, instruction manual, recipe booklet, 1 Mesh Screen, 1 Fruit Roll tray, carry case.
Check Availability