McAuliffe Music
McAuliffe Music
38" acoustic guitar is equipped with soft nylon strings that are easier to hold down. Perfect for beginners.
Check Availability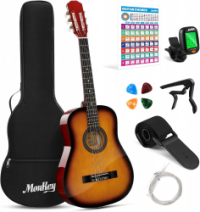 This modestly sized mixer features four inputs, including dual-RCA inputs, an XLR input, and a 1/8-inch jack input, allowing you to conveniently mix recordings and stereo sound when you're on the move. Similarly, you get two outputs, RCA and 1/8-inch, so you can hook this mixer into virtually any device you have at hand. Finally, the Mini-Mix 2's XLR input features fully functional Phantom Power, widening the range of compatible microphones for much-appreciated convenience. Whether you're in the field, at home, or onstage, the Mini-Mix 2 provides sensationally versatile performance in a package size.
Check Availability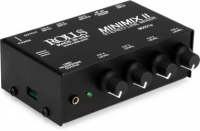 Gives off a warm rich sound and comes with everything you need to strum along.
Check Availability