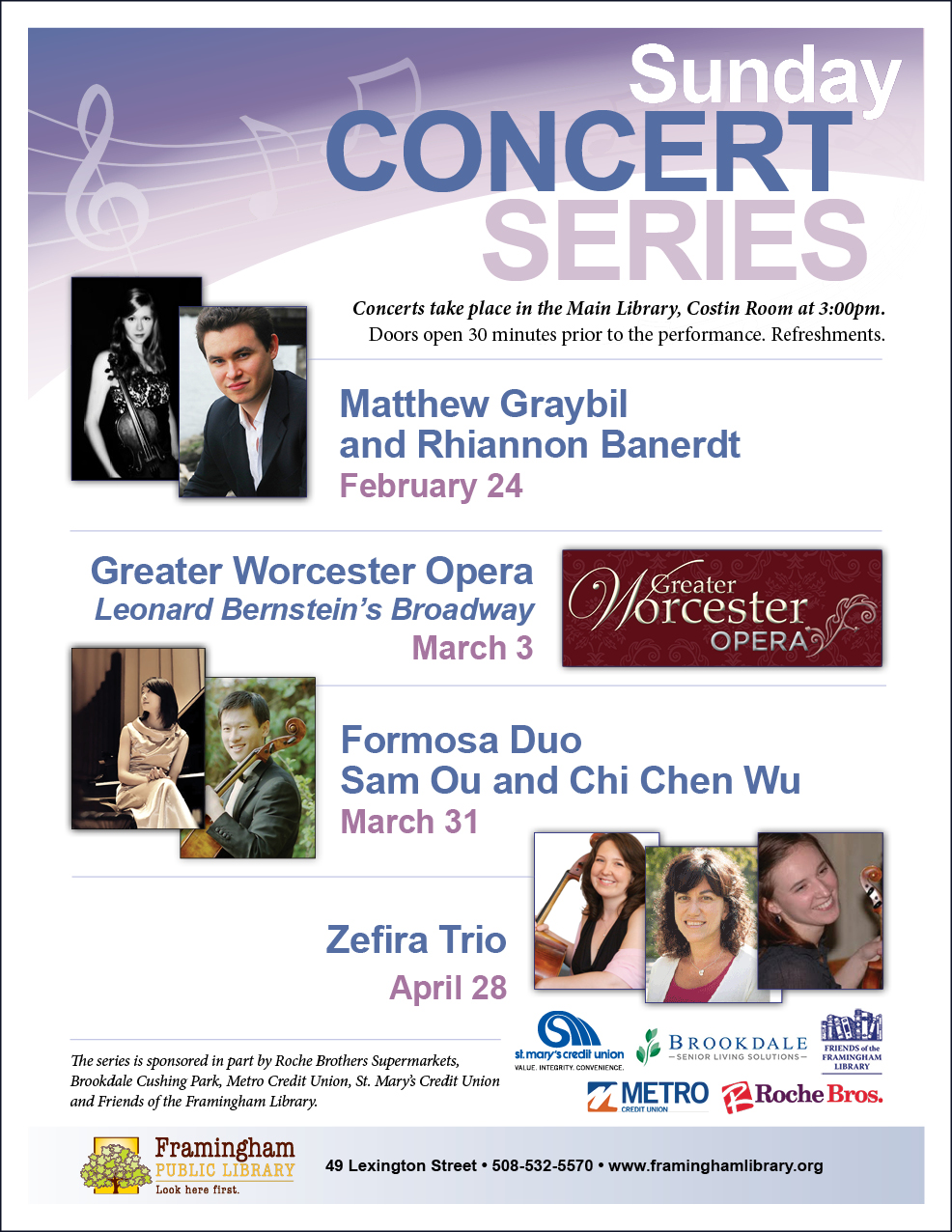 Sam Ou and Chi- Chen Wu will perform on piano and cello:
John Kramer: Sonata for Cello & Piano
Gabriel Fauré: Romance in A Major, Op. 69
Claude Debussy: Rêverie
Felix Mendelssohn: Song Without Words in D Major, Op. 109 (posthumous)
Francis Poulenc: Sonata for Cello & Piano
The series is sponsored in part by Roche Brothers Supermarkets, Brookdale Cushing Park, Metro Credit Union, St. Mary's Credit Union and Friends of the Framingham Library.