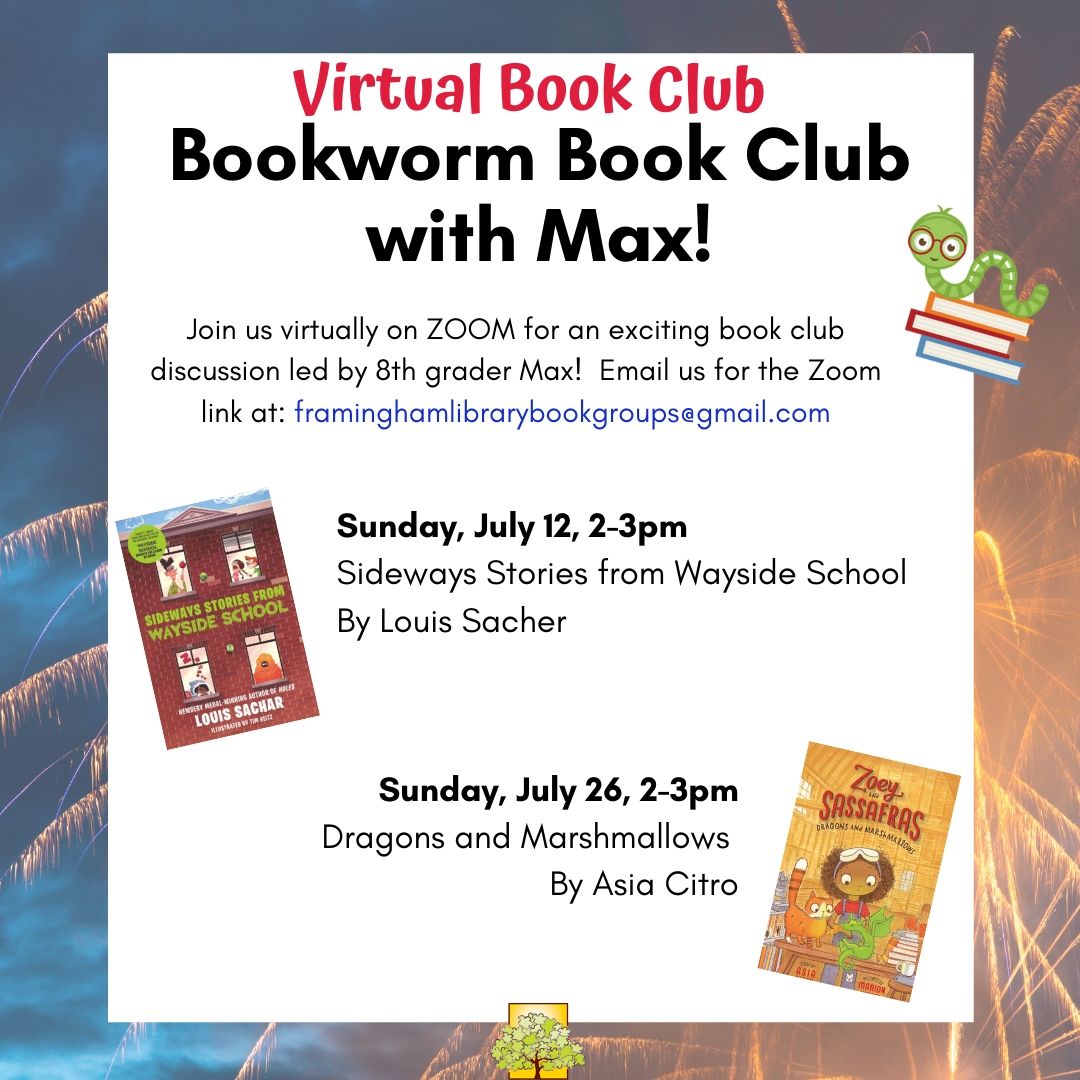 Join us for Bookworm Book Club with Max! Sundays at 2:00 pm. Email us to receive an invite to watch on Zoom at framinghamlibrarybookgroups@gmail.com.
Sunday, July 12 will discuss Sideways Stories from Wayside School (Part 1 of the Wayside School series) by Louis Sacher.
Sunday, July 21 will discuss Dragons and Marshmallows (Part 1 of the Zoey and Sassafras series) by Asia Citro.