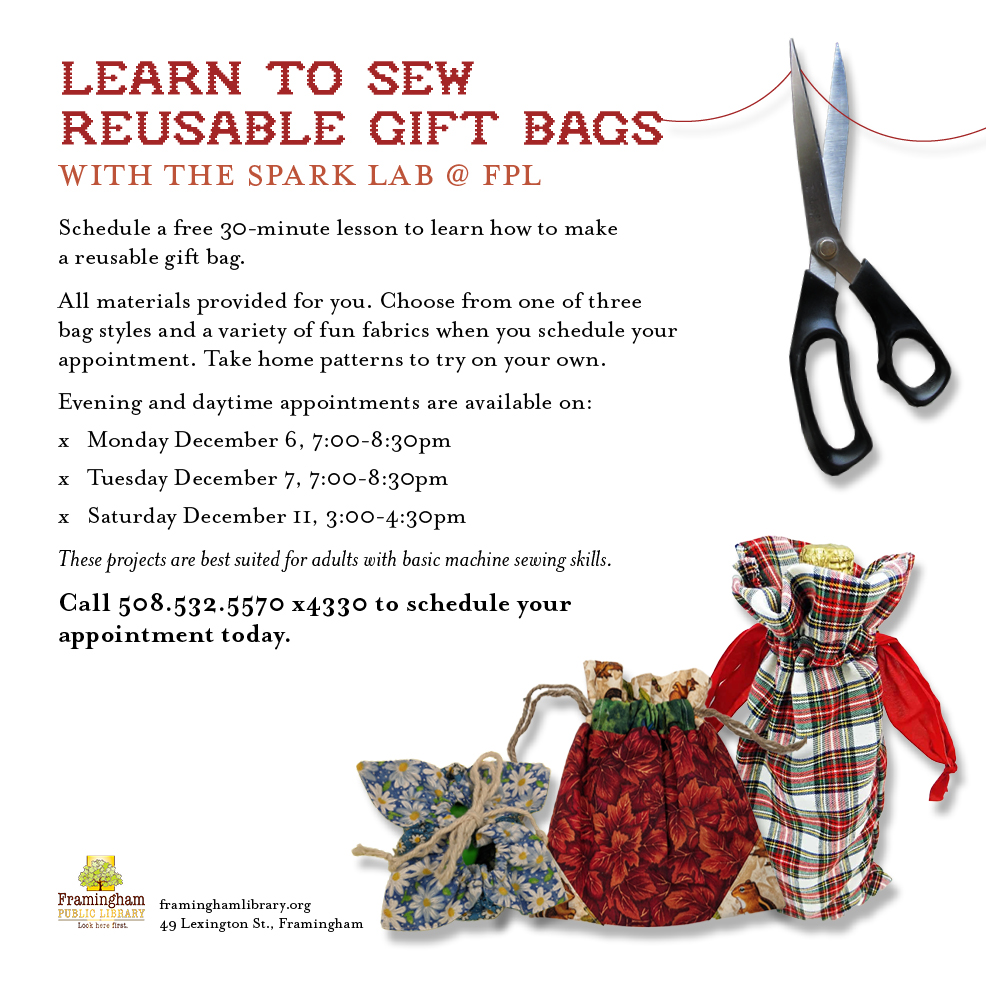 Schedule a free 30-minute lesson to learn how to make a reusable gift bag. All materials provided for you. Choose from one of three bag styles and a variety of fun fabrics when you schedule your appointment. Take home patterns to try on your own.
Evening and daytime appointments are available on:
Monday December 6, 7:00-8:30pm
Tuesday December 7, 7:00-8:30pm
Saturday December 11, 3:00-4:30pm
These projects are best suited for adults with basic machine sewing skills. Call 508.532.5570 x4330 to schedule your appointment today.