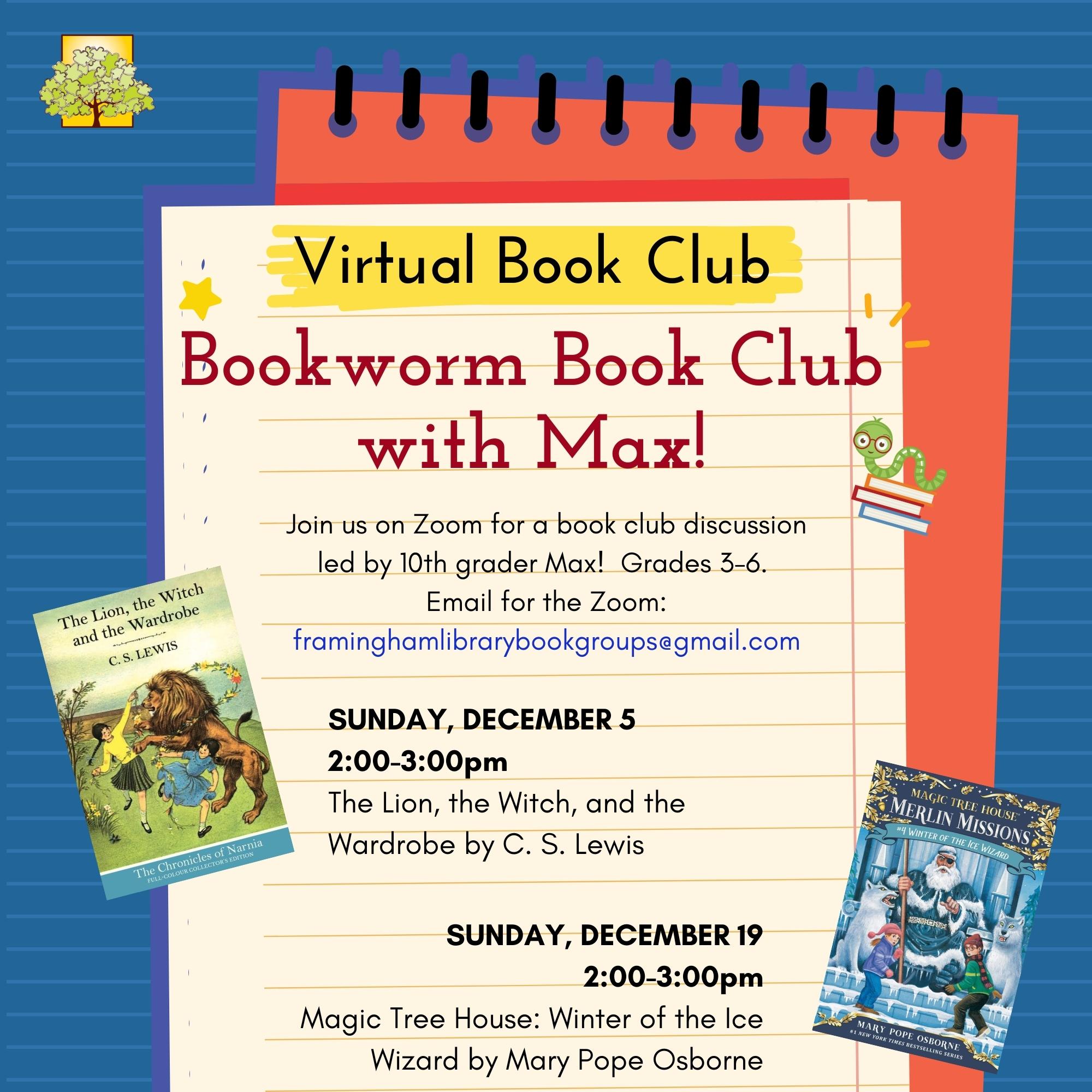 Sundays December 5 and 19, 2021, 2:00-3:00 pm / Online via Zoom
Join us for Bookworm Book Club led by 10th grader Max! Grades 3-6. Email us to receive an invite to join on Zoom at framinghamlibrarybookgroups@gmail.com. Find these books in person at the McAuliffe Branch, or check on Overdrive/Libby, Hoopla, or request a copy from the Minuteman Catalog.
Sunday, December 5 will discuss The Lion, the Witch, and the Wardrobe by C. S. Lewis.
*UPDATE* 2:30-3:30pm Sunday, December 19 will discuss Magic Tree House: Winter of the Ice Wizard by Mary Pope Osborne.