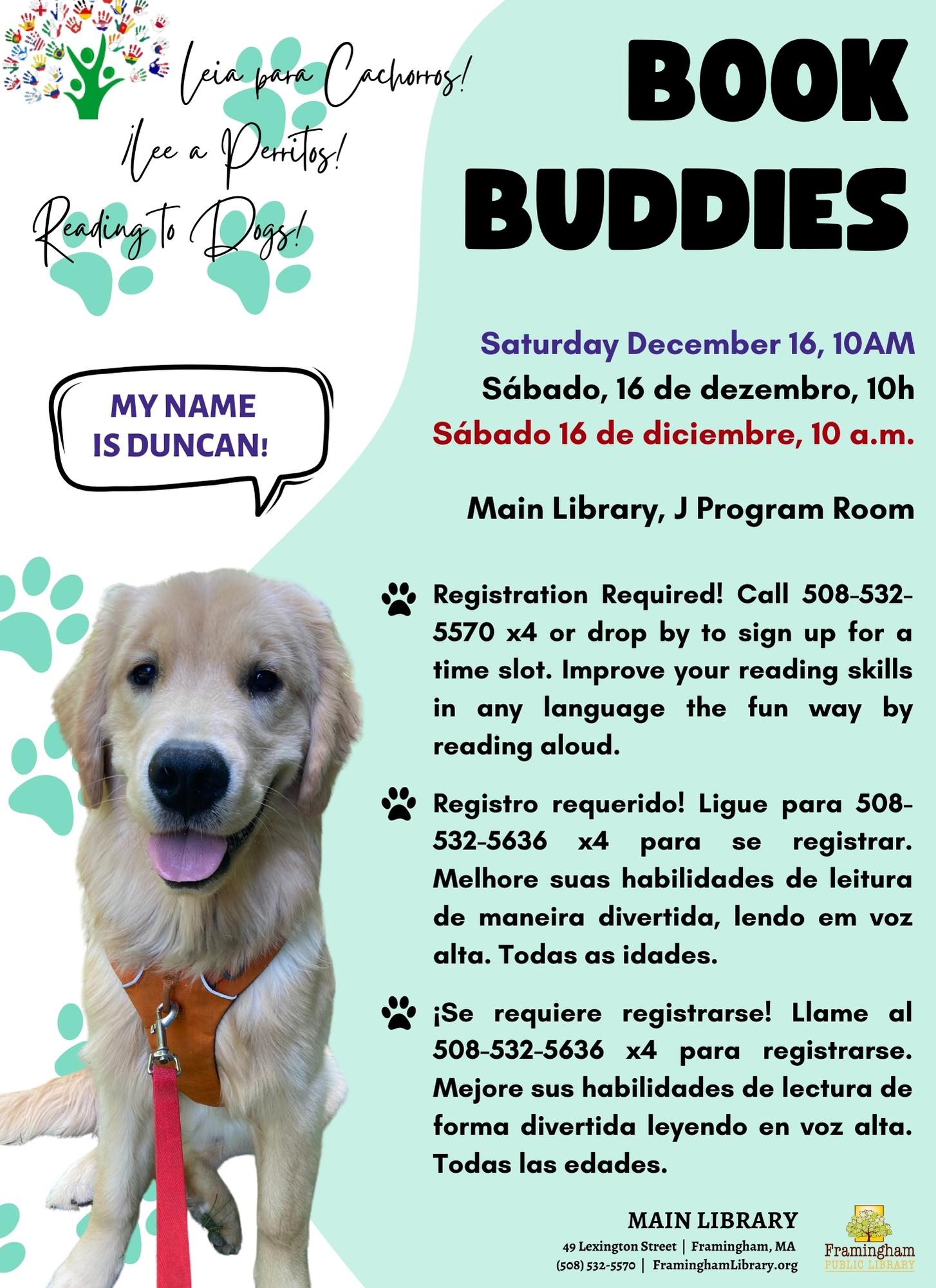 ​Improve your reading skills by reading aloud to your new Book Buddy. Registration required. Call or drop by to sign up for a time slot.
Registro requerido! Ligue para 508-532-5636 x4 para se registrar. Melhore suas habilidades de leitura de maneira divertida, lendo em voz alta. Todas as idades.
¡Se requiere registrarse! Llame al 508-532-5636 x4 para registrarse. Mejore sus habilidades de lectura de forma divertida leyendo en voz alta. Todas las edades.