8 Weeks in Ukraine: Life In the City of Lviv During War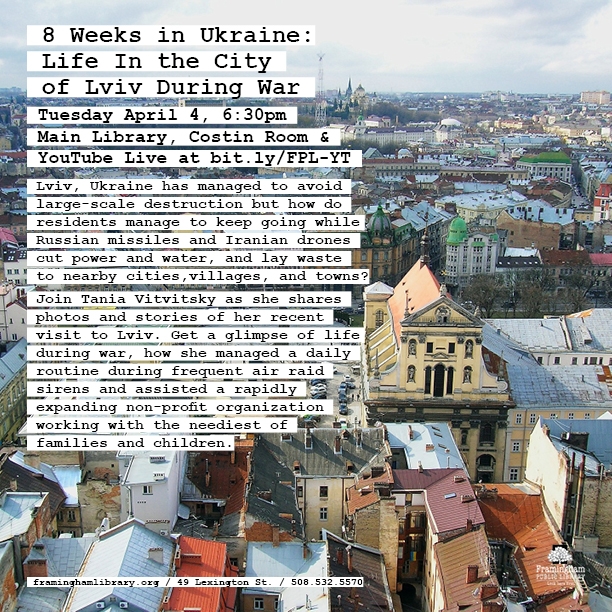 Lviv, Ukraine has managed to avoid large-scale destruction but how do residents manage to keep going while Russian missiles and Iranian drones cut power and water, and lay waste to nearby cities, villages, and towns?
Join Tania Vitvitsky as she shares photos and stories of her recent visit to Lviv. Get a glimpse of life during war, how she managed a daily routine during frequent air raid sirens and assisted a rapidly expanding non-profit organization working with the neediest of families and children.