Book Discussion: The Radium Girls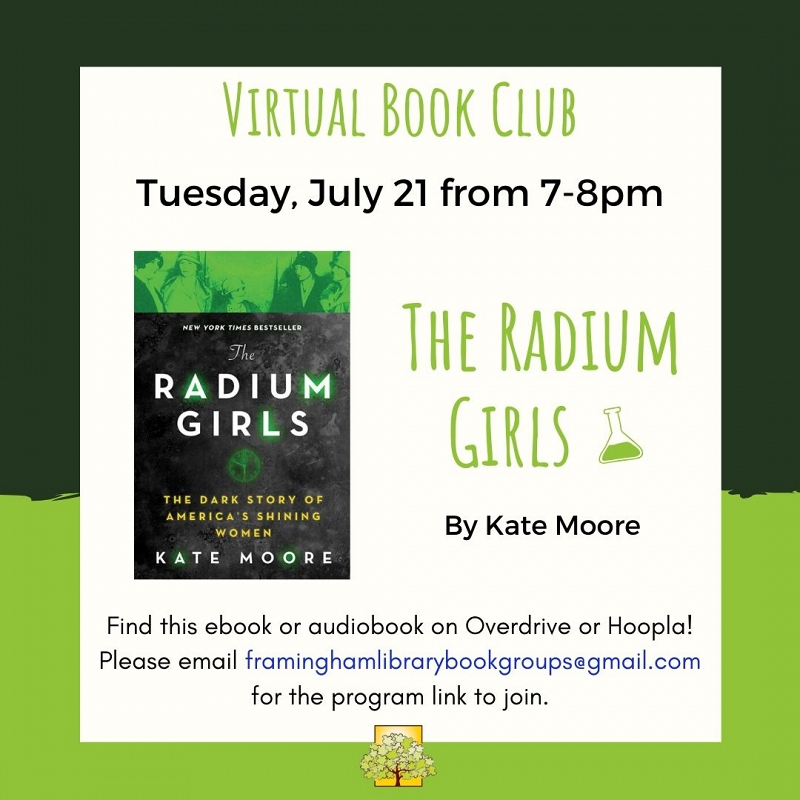 The incredible true story of the women who fought America's Undark danger. The Curies' newly discovered element of radium makes gleaming headlines across the nation as the fresh face of beauty, and wonder drug of the medical community. Meanwhile, hundreds of girls toil amidst the glowing dust of the radium-dial factories. With such a coveted job, these "shining girls" are the luckiest alive - until they begin to fall mysteriously ill. And as the fatal poison of the radium takes hold, the brave shining girls find themselves embroiled in one of the biggest scandals of America's early 20th century, and in a groundbreaking battle for workers' rights that will echo for centuries to come.
Led by Jillian Holmberg. Find the eBook and digital audiobook on Overdrive/Libby or the eBook and digital audiobook on hoopla. Please email framinghamlibrarybookgroups@gmail.com for the program link to join.