Brown Bag Learning Series: Sweet Treats with Dulce D Leche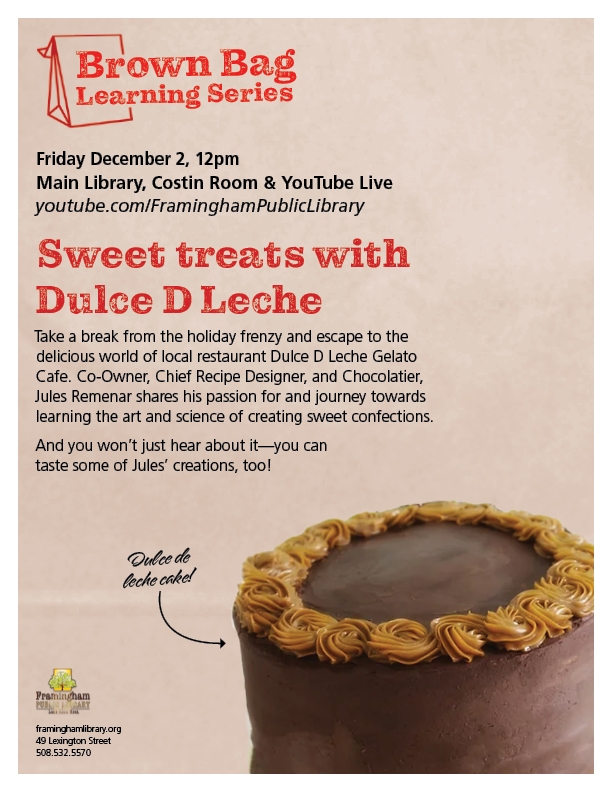 Take a break from the Holiday frenzy and escape to the delicious world of local restaurant Dulce D Leche Gelato Cafe. Co-Owner, Chief Recipe Designer and Chocolatier, Jules Remenar shares his passion for and journey towards learning the art and science of creating sweet confections. And we won't just hear about it. We'll get to taste some of Jules' creations, too!
Can't join in person? Watch the live stream on our Youtube channel at youtube.com/FraminghamPublicLibrary.