Brown Bag Learning Series: Your Book Publishing Journey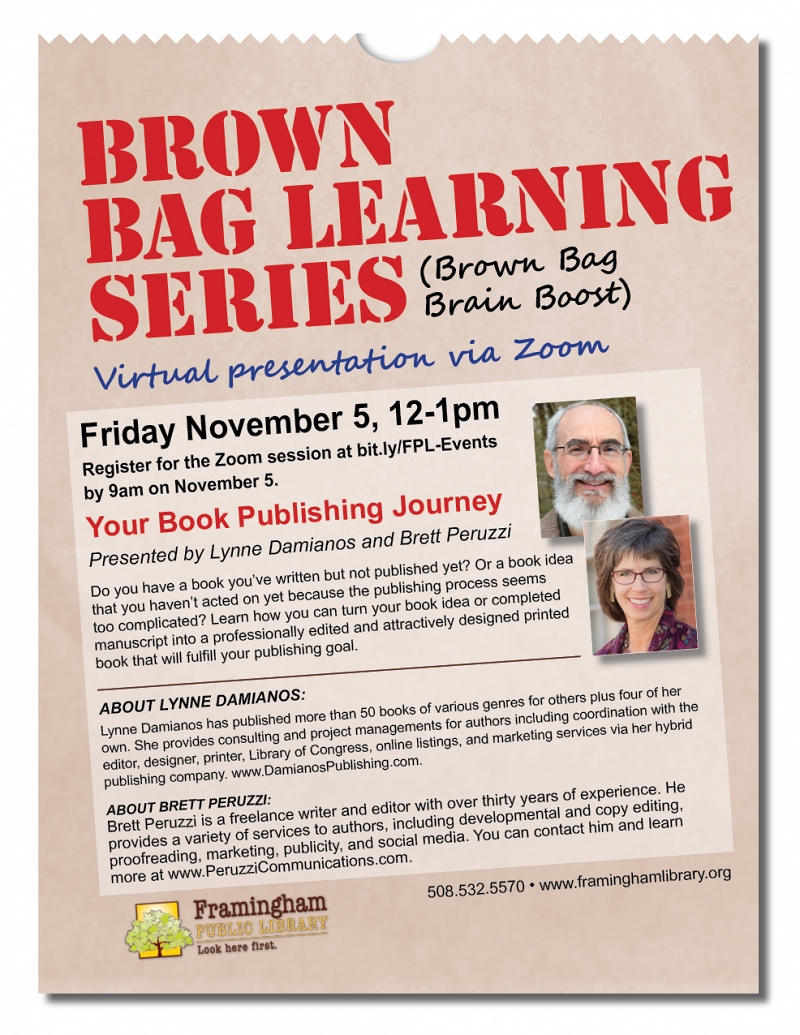 Presented by Lynne Damianos and Brett Peruzzi
Do you have a book you've written but not published yet? Or a book idea that you haven't acted on yet because the publishing process seems too complicated? Learn how you can turn your book idea or completed manuscript into a professionally edited and attractively designed printed book that will fulfill your publishing goal.
Register for the Zoom session at http://bit.ly/FPL-Events by 9am on November 5.
ABOUT LYNNE DAMIANOS:
Lynne Damianos has published more than 50 books of various genres for others plus four of her own. She provides consulting and project managements for authors including coordination with the editor, designer, printer, Library of Congress, online listings, and marketing services via her hybrid publishing company. www.DamianosPublishing.com.
ABOUT BRETT PERUZZI:
Brett Peruzzi is a freelance writer and editor with over thirty years of experience. He provides a variety of services to authors, including developmental and copy editing, proofreading, marketing, publicity, and social media. You can contact him and learn more at www.PeruzziCommunications.com.