Dr. Martin Luther King, Jr. and the Evolution of Activism: A Discussion Led by Rick Utaegbulam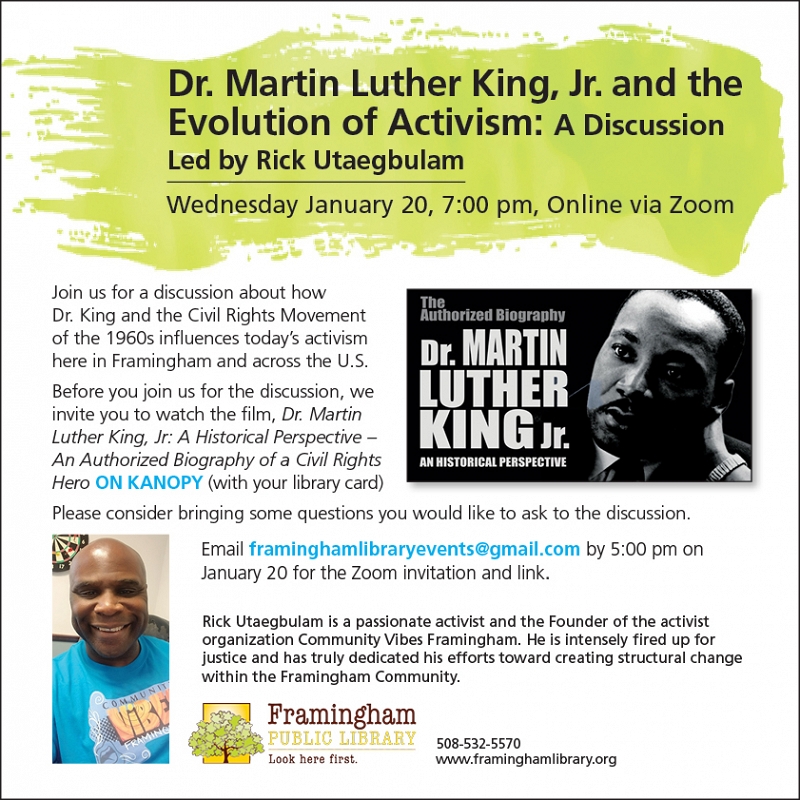 Join us for a discussion about how Dr. King and the Civil Rights Movement of the 1960s influences today's activism here in Framingham and across the US.
Before you join us for the discussion, we invite you to watch the film, Dr. Martin Luther King, Jr: A Historical Perspective – An Authorized Biography of a Civil Rights Hero.
Available as digital video in Kanopy with your library card.
Rick Utaegbulam is a youth leader at the Greater Framingham Community Church, and participant in the annual Martin Luther King Jr. Youth Conference at Framingham State University. He has led community discussions on race and racism.