Fishing for Beginners - With Jim Lagacy with Massachusetts Fish and Wildlife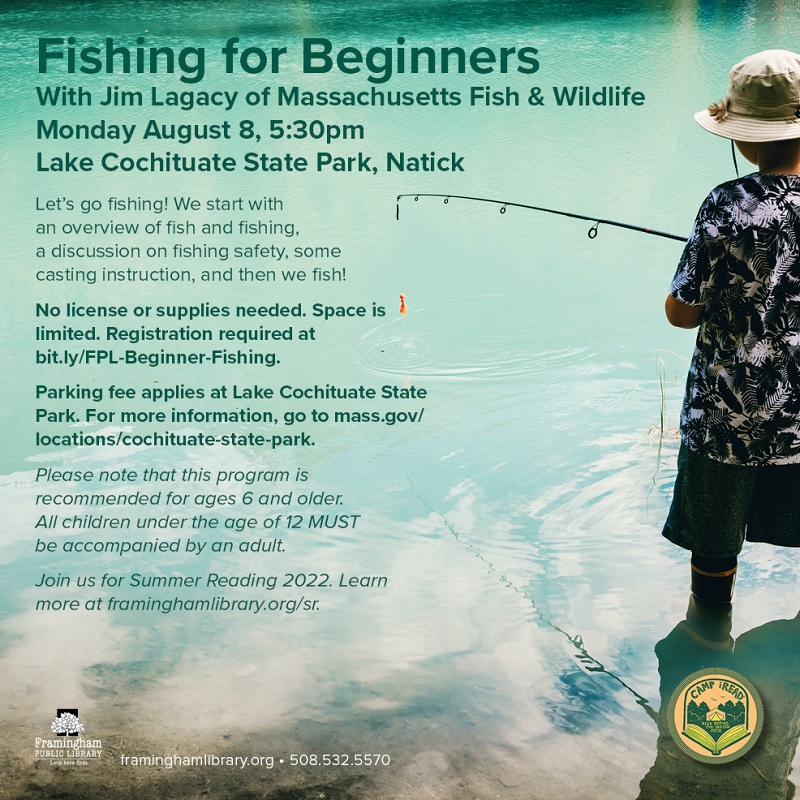 Let's go fishing! Jim will give us a brief overview of fish and fishing, a discussion on fishing safety, some casting instruction, and then we'll fish!
No license or supplies needed, but space is limited, Register: https://bit.ly/FPL-Beginner-Fishing.
Please note that this program is recommended for ages 6 and up, and all children under the age of 12 MUST be accompanied by an adult.