Framingham Sounds World Music Concert Series featuring Victoria Zamora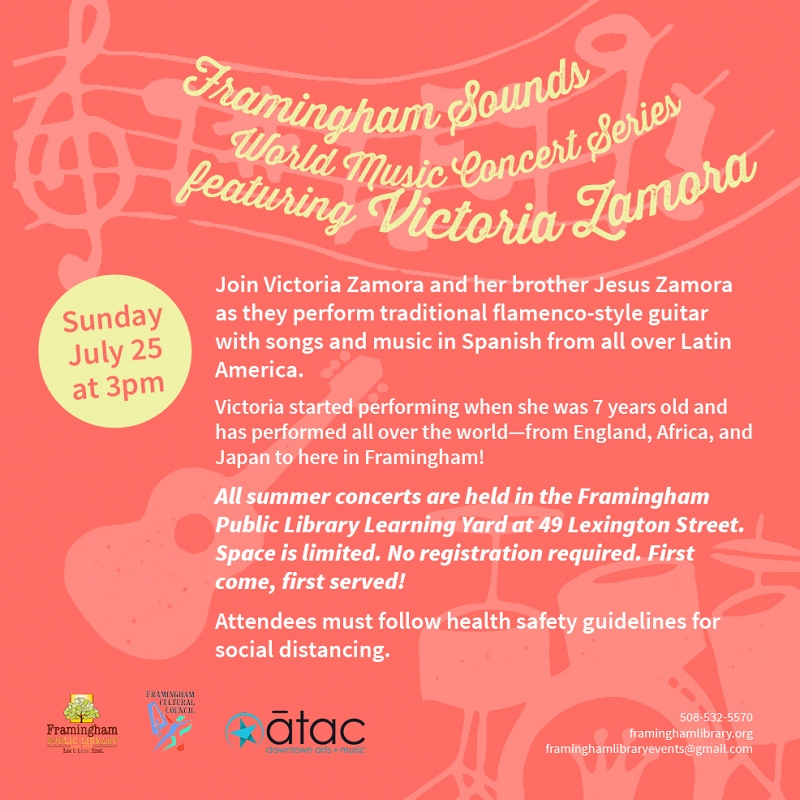 Join Victoria Zamora and her brother Jesus Zamora as they perform traditional flamenco-style guitar with songs and music in Spanish from all over Latin America.
Victoria started performing when she was 7 years old and has performed all over the world—from England, Africa, and Japan to here in Framingham!
All summer concerts are held in the Framingham Public Library Learning Yard at 49 Lexington Street. Space is limited. No registration required. First come, first served! Attendees must follow health safety guidelines for social distancing.