Hidden Histories of Colonial Burying Grounds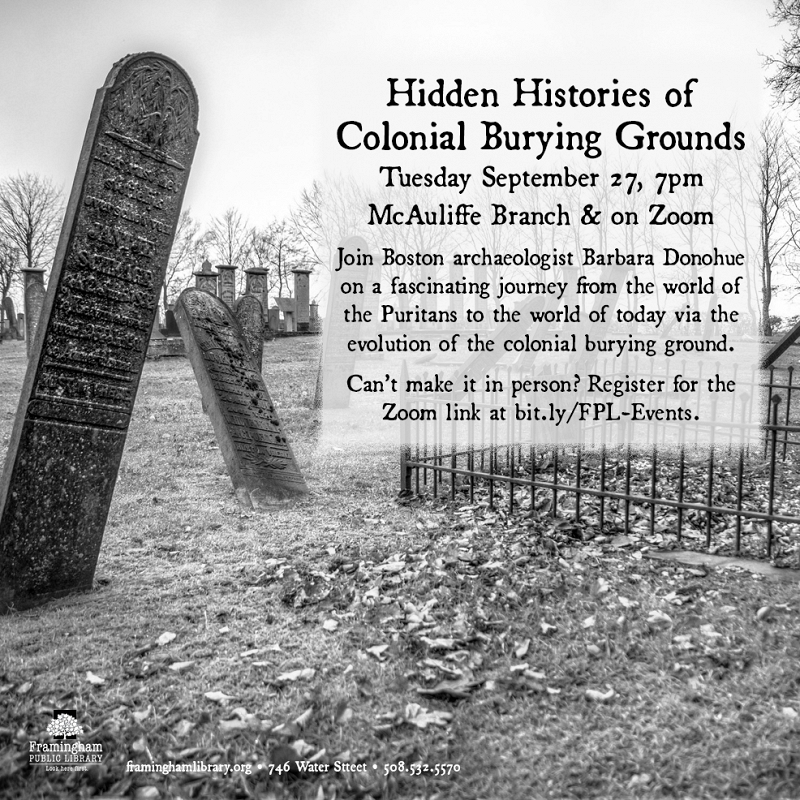 If only colonial gravestones could talk! Imagine what they could tell us! Why did the Puritans use skulls on the gravestones? What were they thinking? Colonial burying grounds provide a unique look into New England's past. While many agree that the gravestones provide striking examples of colonial folk art, what is often overlooked is how the gravestones and their surrounding landscape reflect changing attitudes towards death in an ever-changing world.
Join Boston archaeologist Barbara Donohue on a fascinating journey from the world of the Puritans to the world of today via the evolution of the colonial burying ground.
Can't join us in person? Register for the Zoom link at http://bit.ly/FPL-Events.