Let's Move with Eve: Yoga+ Dance, Songs & More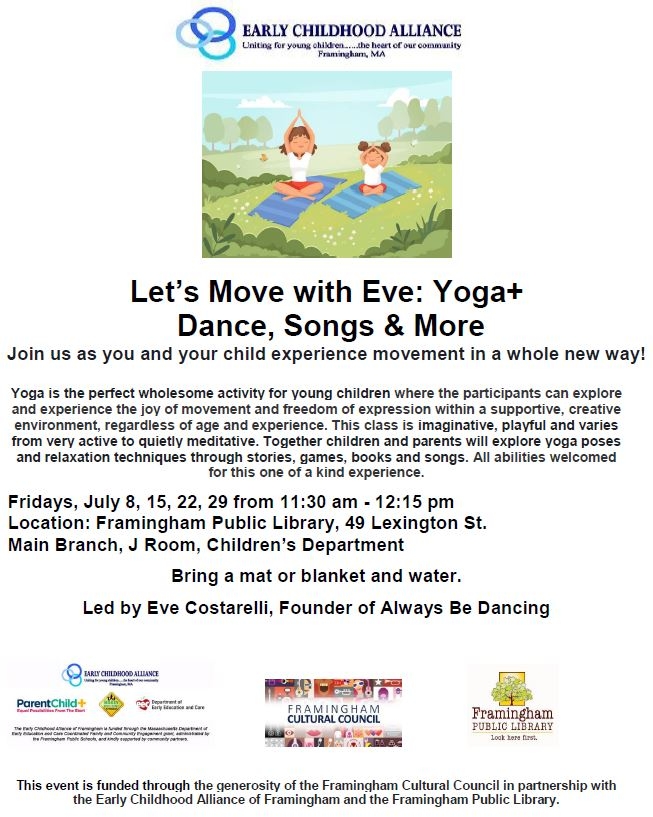 Join us as you and your child experience movement in a whole new way!
Yoga is the perfect wholesome activity for young children where the participants can explore and experience the joy of movement and freedom of expression within a supportive, creative environment, regardless of age and experience. This class is imaginative, playful and varies from very active to quietly meditative. Together children and parents will explore yoga poses and relaxation techniques through stories, games, books and songs. All abilities welcomed for this one of a kind experience.
Fridays, July 8, 15, 22, 29 and August 5, 12 from 11:30 am - 12:15 pm
This event is funded through the generosity of the Framingham Cultural Council in partnership with the Early Childhood Alliance of Framingham and the Framingham Public Library.