Lifelong Learning Lecture Series: A Revolution in the News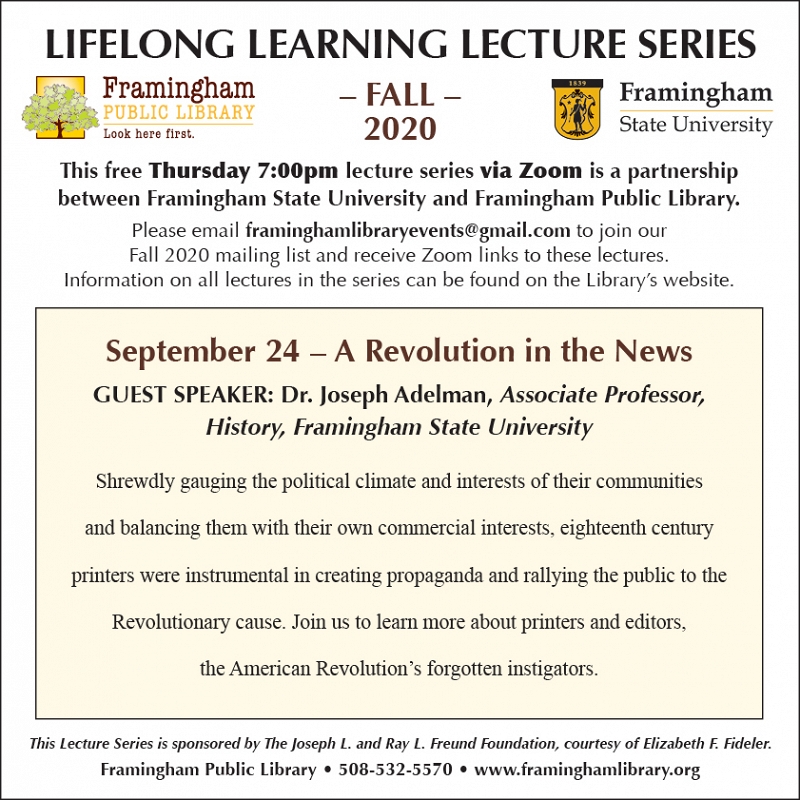 GUEST SPEAKER: Dr. Joseph Adelman, Associate Professor, History, Framingham State University
Shrewdly gauging the political climate and interests of their communities and balancing them with their own commercial interests, eighteenth century printers were instrumental in creating propaganda and rallying the public to the Revolutionary cause. Join us to learn more about printers and editors, the American Revolution's forgotten instigators.
This free Thursday 7:00pm lecture series via Zoom is a partnership between Framingham State University and Framingham Public Library.
Please email framinghamlibraryevents@gmail.com to join our Fall 2020 mailing list and receive Zoom links to these lectures.
Information on all lectures in the series can be found here.