Lifelong Learning Lecture: "Africans' Experiences of the Trans-Atlantic Slave Trade"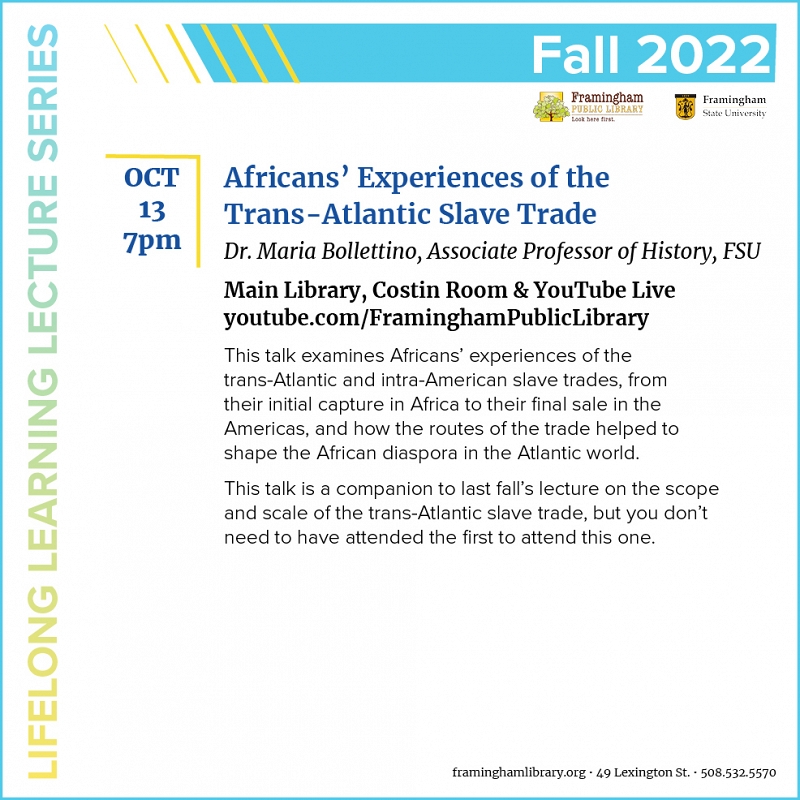 This talk will examine Africans' experiences of the trans-Atlantic and intra-American slave trades, from their initial capture in Africa to their final sale in the Americas, and how the routes of the trade helped to shape the African diaspora in the Atlantic world. This talk is a companion to last fall's lecture on the scope and scale of the trans-Atlantic slave trade, but you don't need to have attended the first to attend this one.
Youtube Live: https://www.youtube.com/c/FraminghamPublicLibrary
Dr. Maria Bollettino Associate Professor of History, FSU.