Lifelong Learning Lecture Series: Jacob Lawrence in Context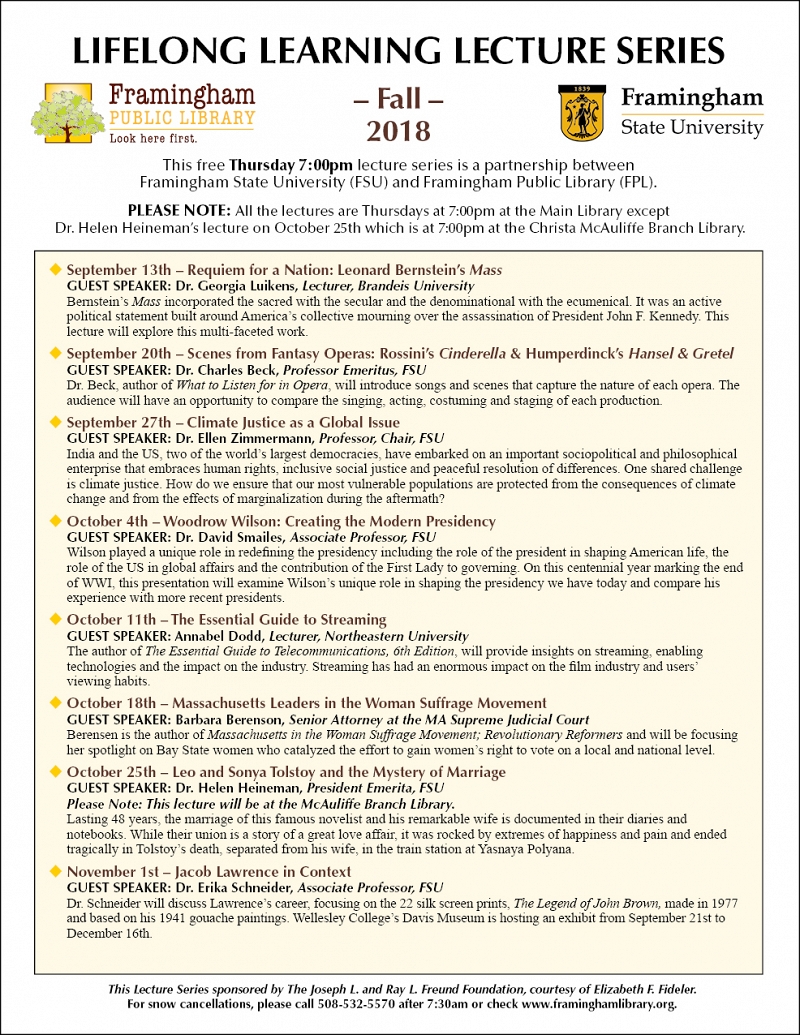 Presenter: Dr. Erika Schneider, Associate Professor, FSU.
Dr. Schneider will discuss Lawrence's career, focusing on the 22 silk screen prints, The Legend of John Brown, made in 1977 and based on his 1941 gouache paintings. Wellesley College's Davis Museum is hosting an exhibit from September 21 to December 16.
The Lifelong Learing Series is a partnership between Framingham State University (FSU) and Framingham Public Library.