Lifelong Learning Lecture Series: The Essential Guide to Streaming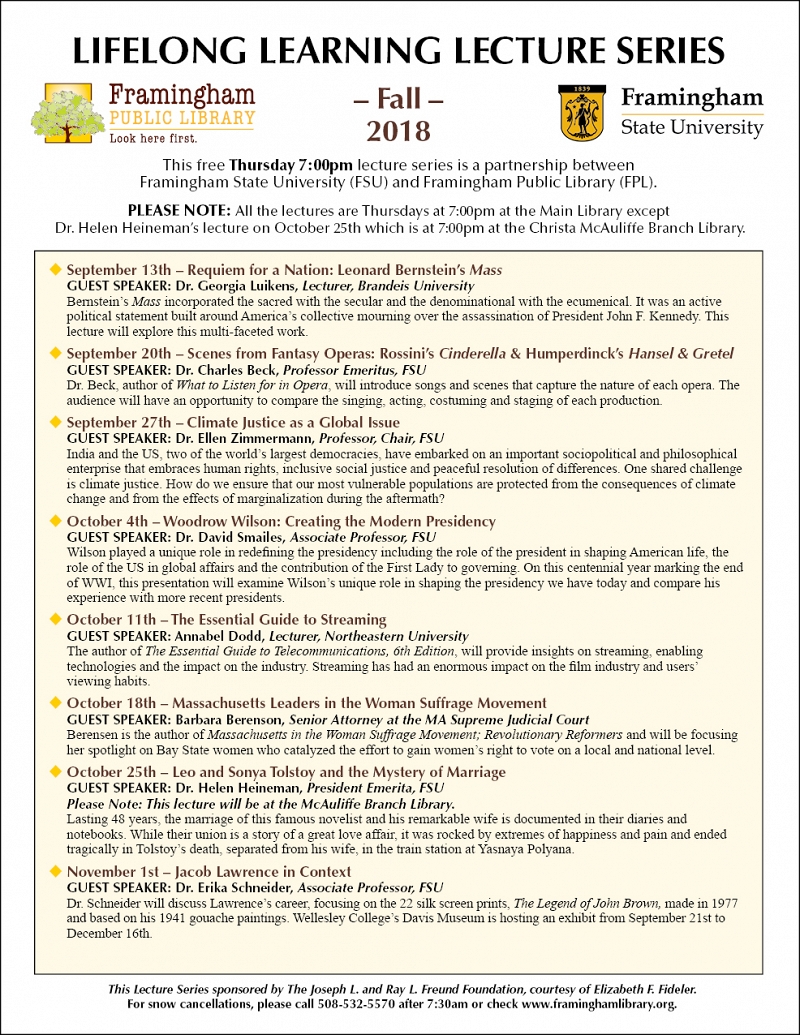 Guest Speaker: Annabel Dodd, Lecturer, Northeastern University.

The author of The Essential Guide to Telecommunications, 6th Edition, will provide insights on streaming, enabling technologies and the impact on the industry. Streaming has had an enormous impact on the film industry and users' viewing habits.