Lifelong Learning Lecture: "Walk With Me: The Life and Times of Fannie Lou Hamer.''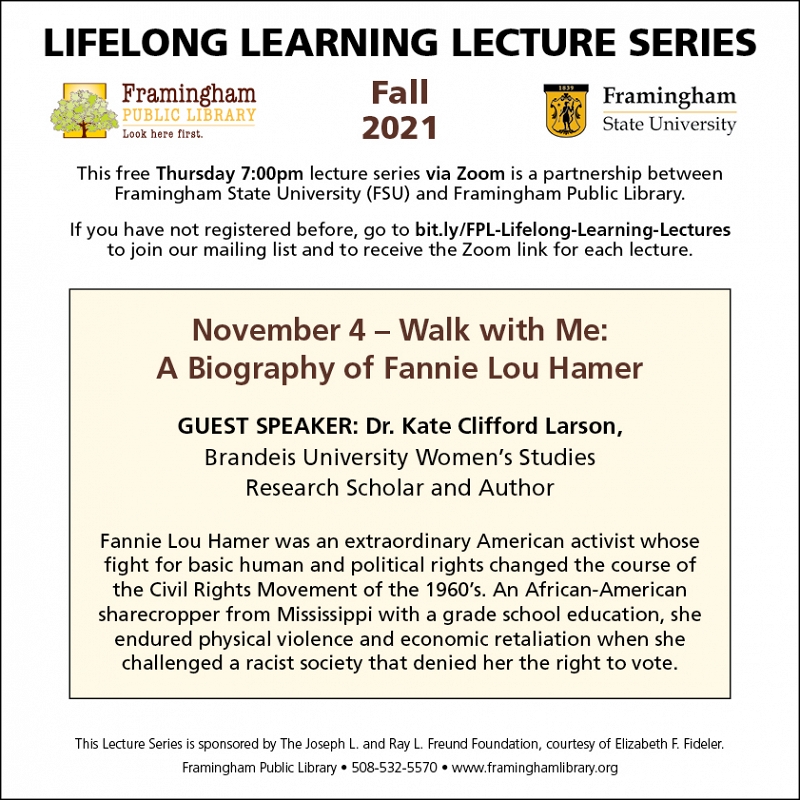 Fannie Lou Hamer was an extraordinary American activist whose fight for basic human and political rights changed the course of the Civil Rights Movement of the 1960's. An African American sharecropper from Mississippi with a grade school education, she endured physical violence and economic retaliation when she challenged a racist society that denied her the right to vote.
This free Thursday 7:00pm lecture series via Zoom is a partnership between Framingham State University (FSU) and Framingham Public Library.
If you have not registered for any online Lifelong Learning Lectures before, register here: http://bit.ly/FPL-Lifelong-Learning-Lectures.