Lifelong Learning: Reimagine Learning for Tech-Involved Children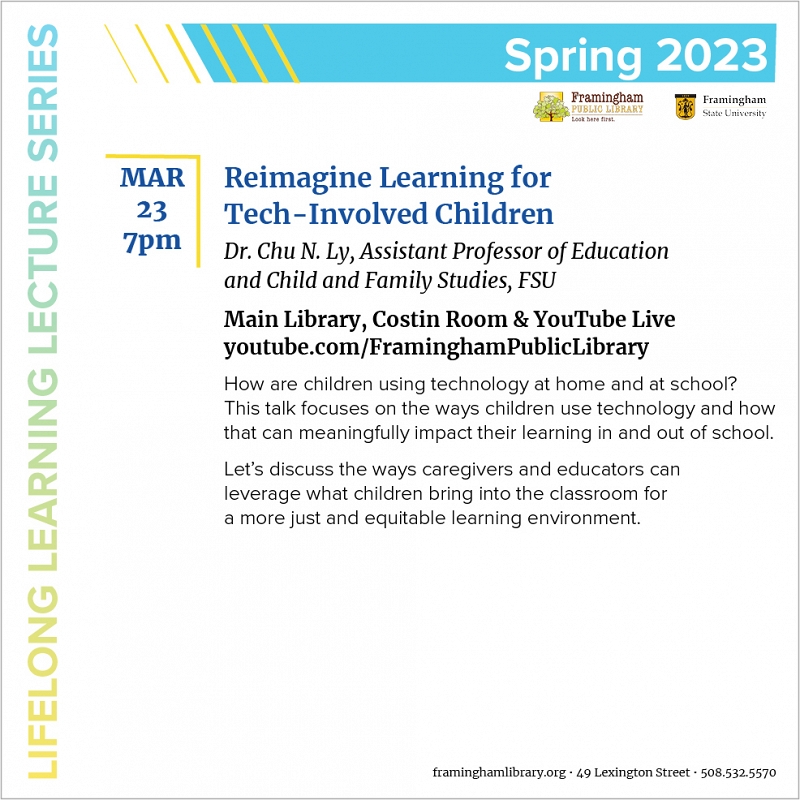 Guest speaker: Dr. Chu N. Ly, Assistant Professor of Education and Child and Family Studies, FSU

How are children using technology at home and at school? This talk focuses on the ways children use technology and how that can meaningfully impact their learning in and out of school.
Let's discuss the ways caregivers and educators can leverage what children bring into the classroom for a more just and equitable learning environment.
Come in person to the Main Library, Costin Room or stream live on our YouTube channel at youtube.com/FraminghamPublicLibrary.