Literature, the Business of a Woman's Life, with Dr. Helen Heineman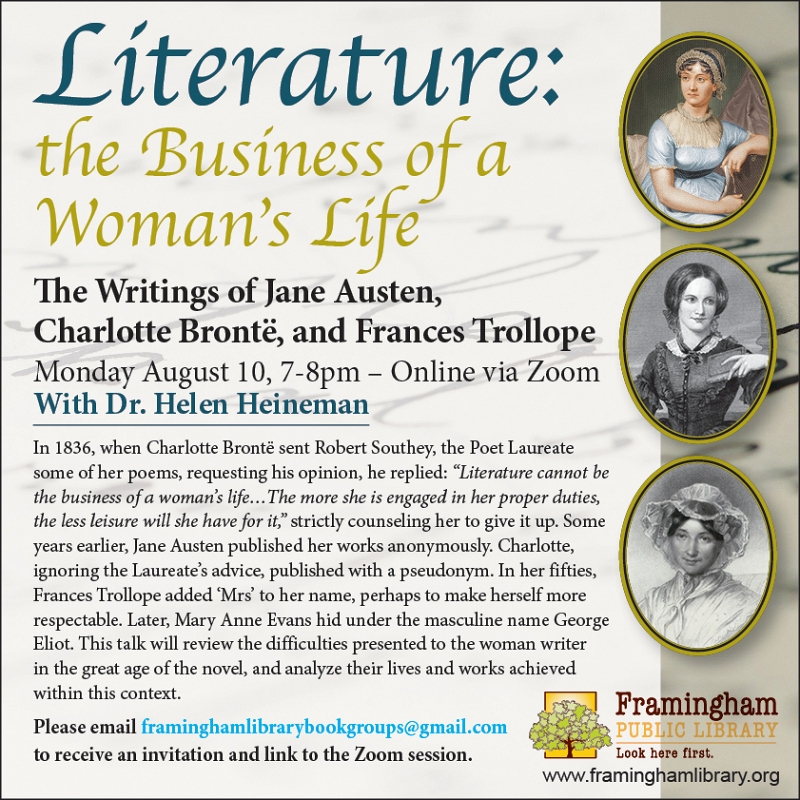 In 1836, when Charlotte Brontë sent Robert Southey, the Poet Laureate some of her poems, requesting his opinion, he replied: "Literature cannot be the business of a woman's life...The more she is engaged in her proper duties, the less leisure will she have for it," strictly counseling her to give it up. Some years earlier, Jane Austen published her works anonymously. Charlotte, ignoring the Laureate's advice, published with a pseudonym. In her fifties, Frances Trollope added 'Mrs' to her name, perhaps to make herself more respectable. Later, Mary Anne Evans hid under the masculine name George Eliot. This talk will review the difficulties presented to the woman writer in the great age of the novel, and analyze their lives and works achieved within this context.
Please email framinghamlibrarybookgroups@gmail.com to receive an invitation and link to the Zoom session.