LLL Series: Climate Change on the Coast of Massachusetts: Causes, Consequences, Choices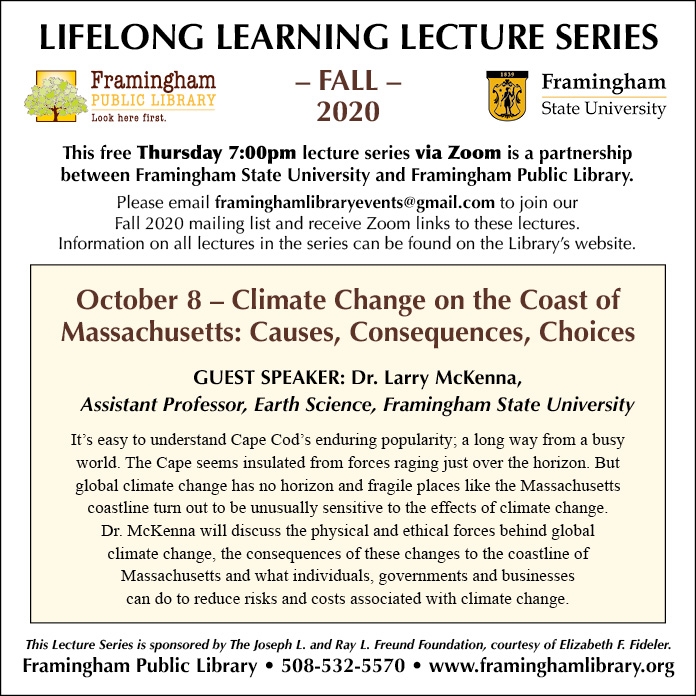 GUEST SPEAKER: Dr. Larry McKenna, Assistant Professor, Earth Science, Framingham State University
It's easy to understand Cape Cod's enduring popularity; a long way from a busy world. The Cape seems insulated from forces raging just over the horizon. But global climate change has no horizon and fragile places like the Massachusetts coastline turn out to be unusually sensitive to the effects of climate change.

Dr. McKenna will discuss the physical and ethical forces behind global climate change, the consequences of these changes to the coastline of Massachusetts and what individuals, governments and businesses can do to reduce risks and costs associated with climate change.
Please email framinghamlibraryevents@gmail.com to join our Fall 2020 mailing list and receive Zoom links to these lectures.
Information on all lectures in the series can be found on our Lifelong Learning Lectures webpage.