Low Impact Exercise Class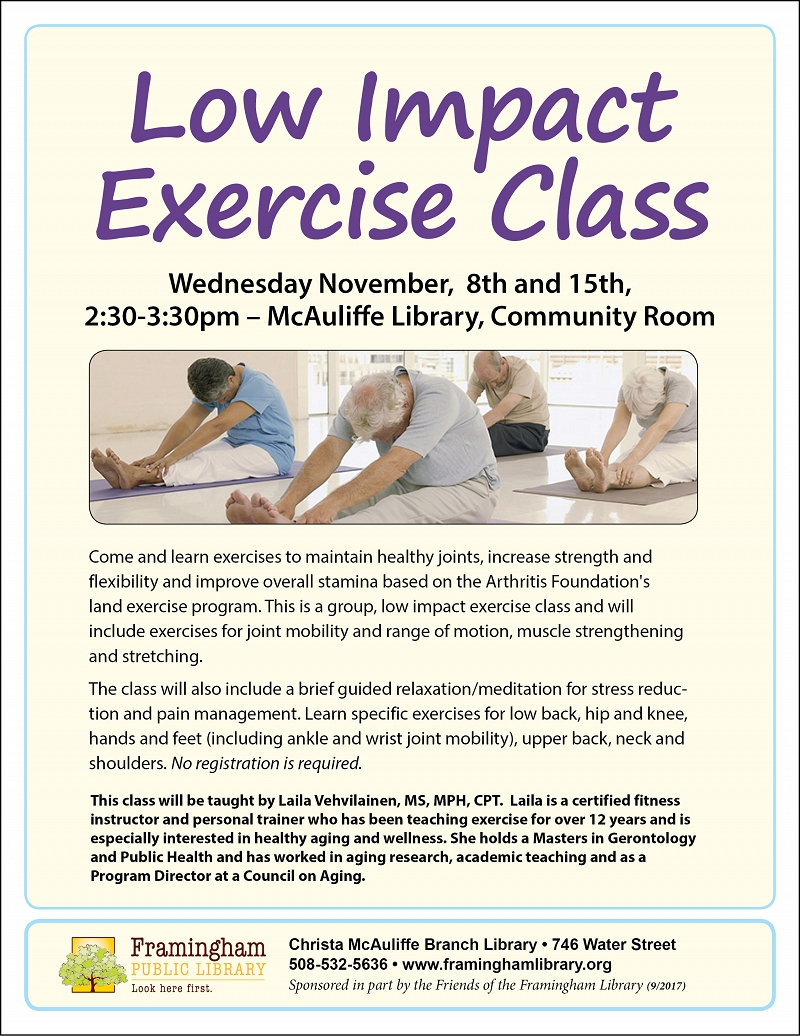 Come and learn exercises to maintain healthy joints, increase strength and flexibility and improve overall stamina based on the Arthritis Foundation's land exercise program. The four week class will also include a brief guided relaxation/meditation for stress reduction and pain management. The class will be taught by Laila Vehvilainen, a certified fitness instructor and personal trainer who has been teaching exercise for over 12 years.
No registration required.