Lunchtime Learning Series: Districts, Streets, & Luminaries: An Early History of Framingham Schools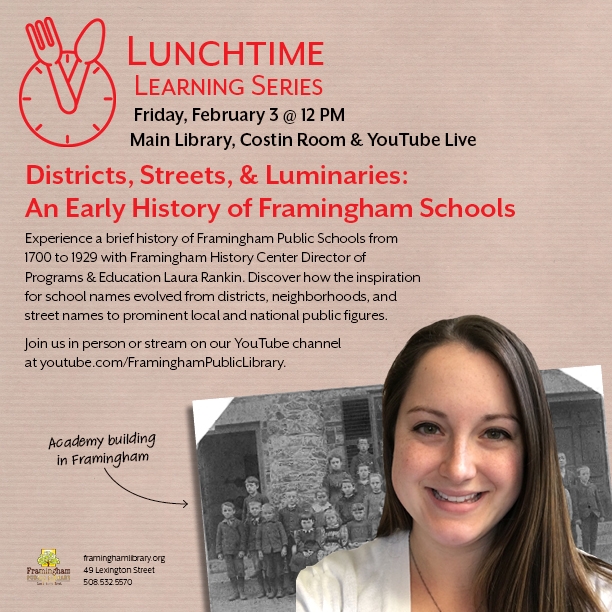 Experience a brief history of Framingham Public Schools from 1700 to 1929 with Framingham History Center Director of Programs & Education Laura Rankin. Discover how the inspiration for school names evolved from districts, neighborhoods, and street names to prominent local and national public figures.
Join us in person at the Main Library, Costin Room or stream on our YouTube channel at youtube.com/FraminghamPublicLibrary.