Mechatronics 101 (For Teens & Tweens)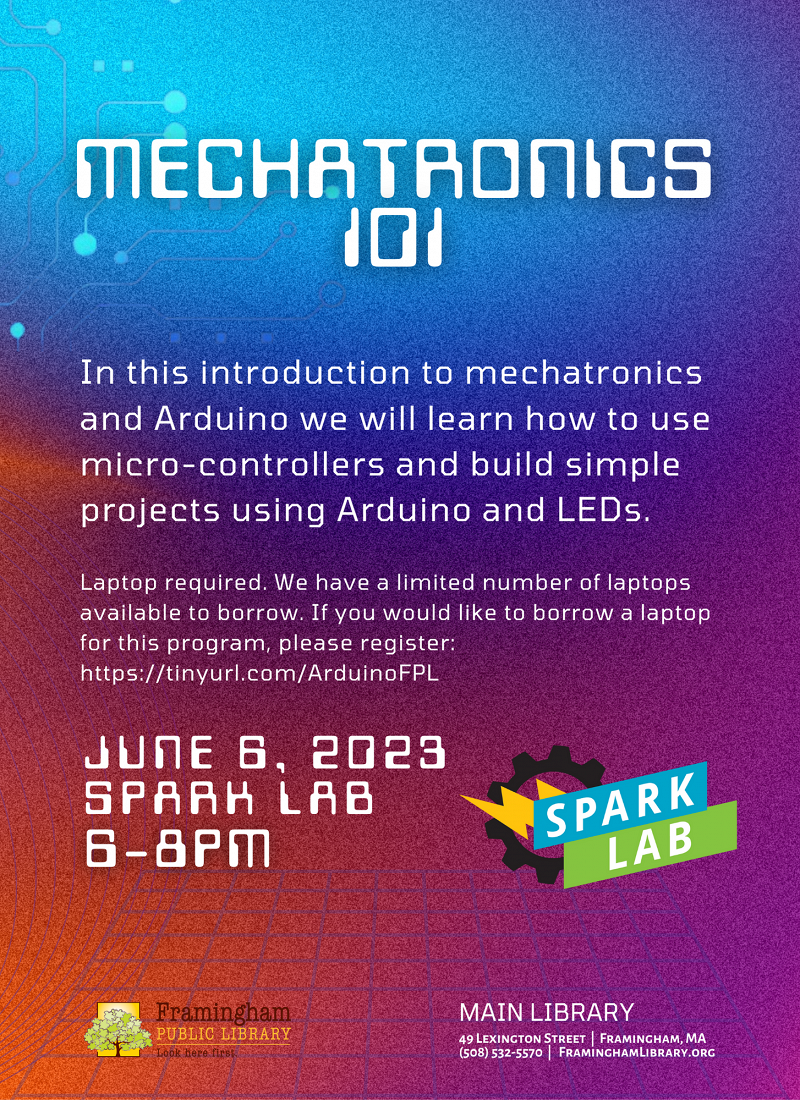 In this introduction to mechatronics and Arduino we will learn how to use micro-controllers and build simple projects using Arduino and LEDs. Curious about Arduino? Learn a little about it here & here.
This program is for ages 10+. Laptop required.
We have a limited number of laptops available to borrow. If you would like to borrow a laptop for this program, please register here.