Musicals at McAuliffe: The Phantom of The Opera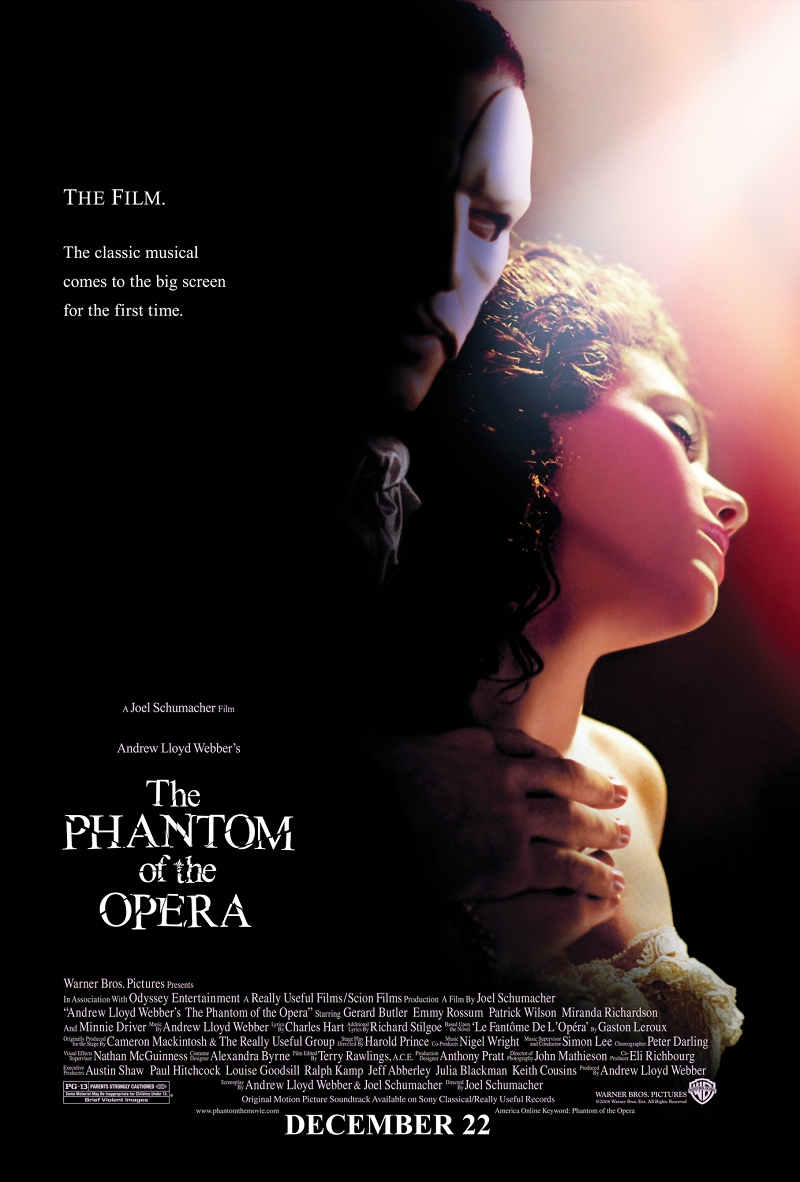 See The Phantom of The Opera (PG-13, 2004, 2h 23m), starring Gerard Butler and Emmy Rossum!
About The Phanton of the Opera:
From his hideout beneath a 19th century Paris opera house, the brooding Phantom (Gerard Butler) schemes to get closer to vocalist Christine Daae (Emmy Rossum). The Phantom, wearing a mask to hide a congenital disfigurement, strong-arms management into giving the budding starlet key roles, but Christine instead falls for arts benefactor Raoul (Patrick Wilson). Terrified at the notion of her absence, the Phantom enacts a plan to keep Christine by his side, while Raoul tries to foil the scheme.