Sci-Fi Book Discussion: On Basilisk Station by David Weber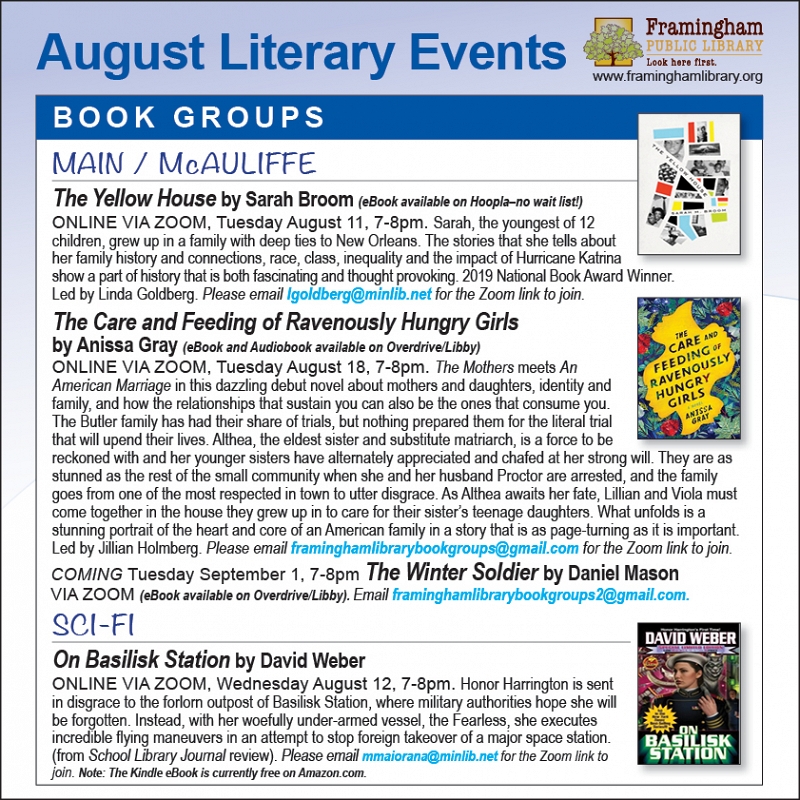 Honor Harrington is sent in disgrace to the forlorn outpost of Basilisk Station, where military authorities hope she will be forgotten. Instead, with her woefully under-armed vessel, the Fearless, she executes
incredible flying maneuvers in an attempt to stop foreign takeover of a major space station. (from School Library Journal review).
Please email mmaiorana@minlib.net for the Zoom invitation.
Note: The Kindle eBook is currently free on Amazon.com.