Silhouette Portraits: A Fundraising Event to Benefit the Friends of the Framingham Library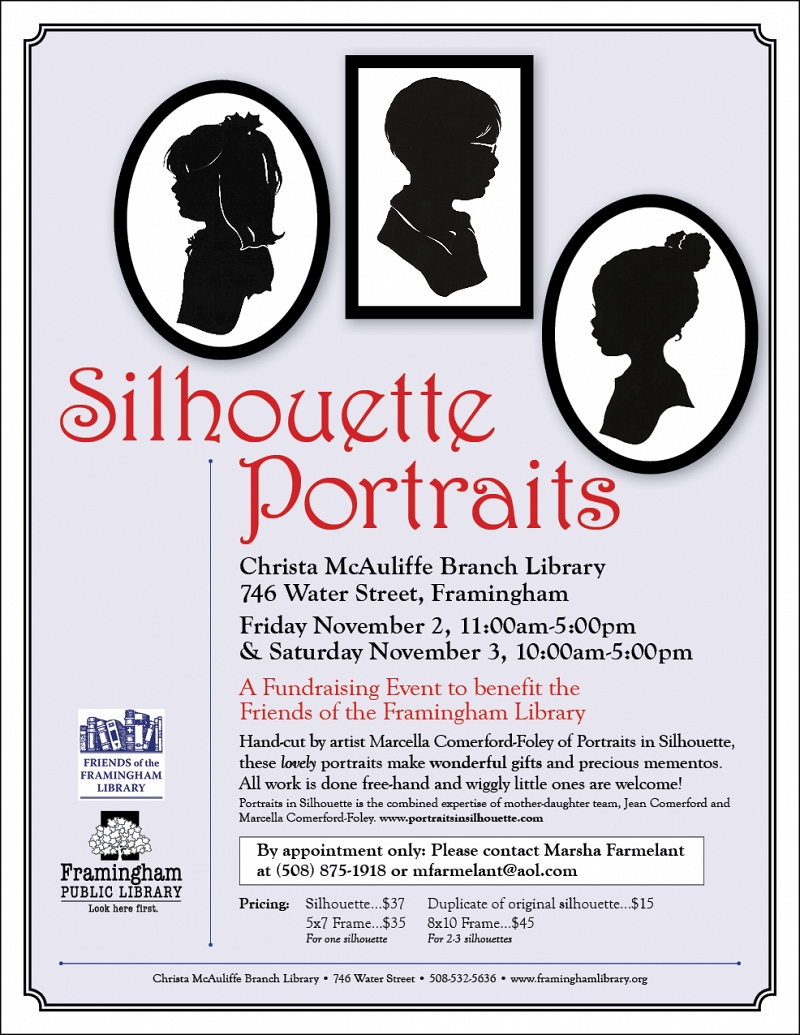 Hand-cut by artist Marcella Comerford-Foley of Portraits in Silhouette, these lovely portraits make wonderful gifts and precious mementos. All work is done free-hand and wiggly little ones are welcome!

By appointment only. Please contact Marsha Farmelant at (508) 875-1918 or mfarmelant@aol.com. Space is limited and filling up fast!