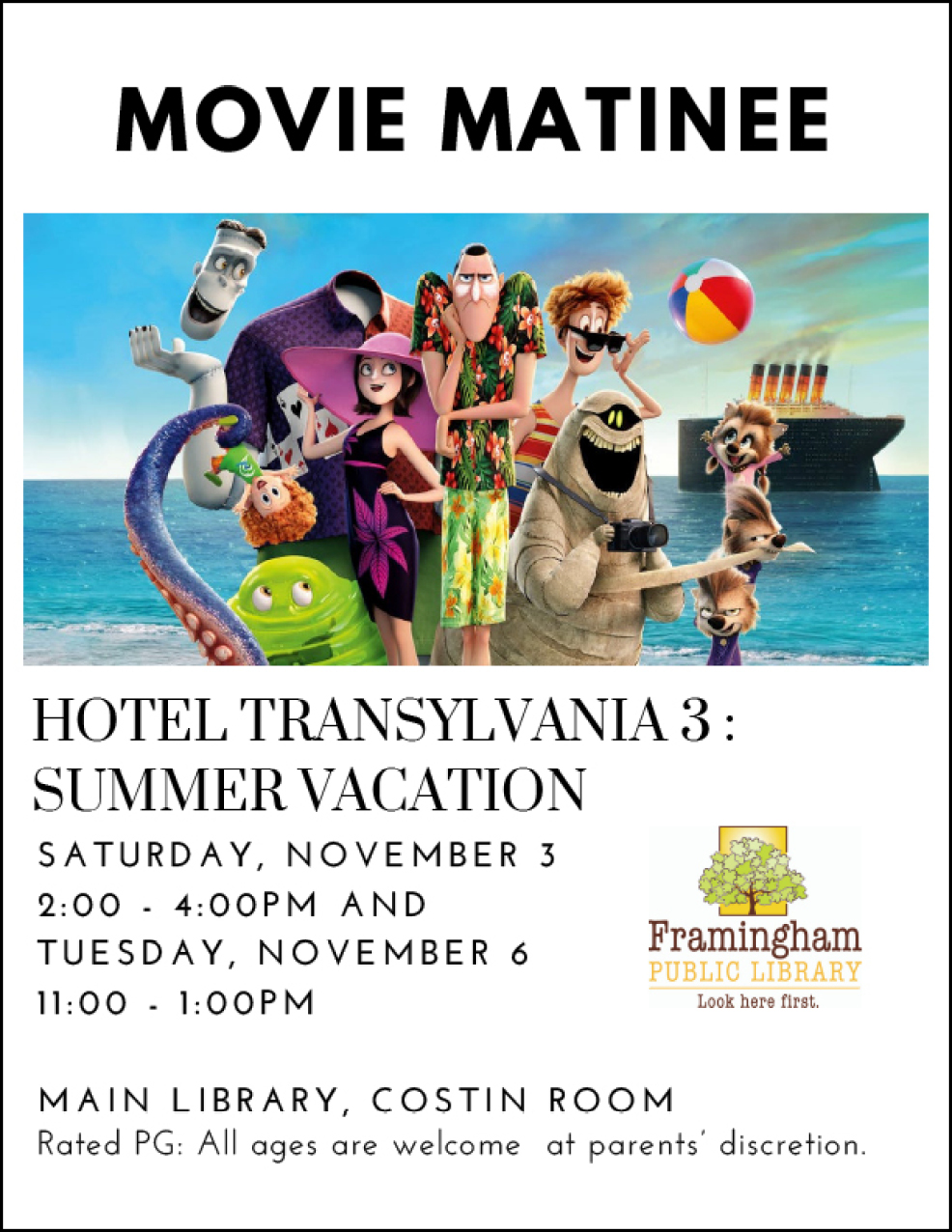 Matinee – Saturday November 3, 2-4pm
No School Morning Matinee – Tuesday November 6, 11am-1pm
It's smooth sailing for Drac's Pack as the monsters enjoy the cruise until Mavis realizes Drac has fallen for the mysterious captain of the ship, Ericka, who hides a dangerous secret that could destroy all of monster kind.
All ages at parents' discretion.
(2018) 97 min. Rated PG for some action and rude humor.