Sunday Concert: Matthew Graybil and Rhiannon Banerdt [Online only!]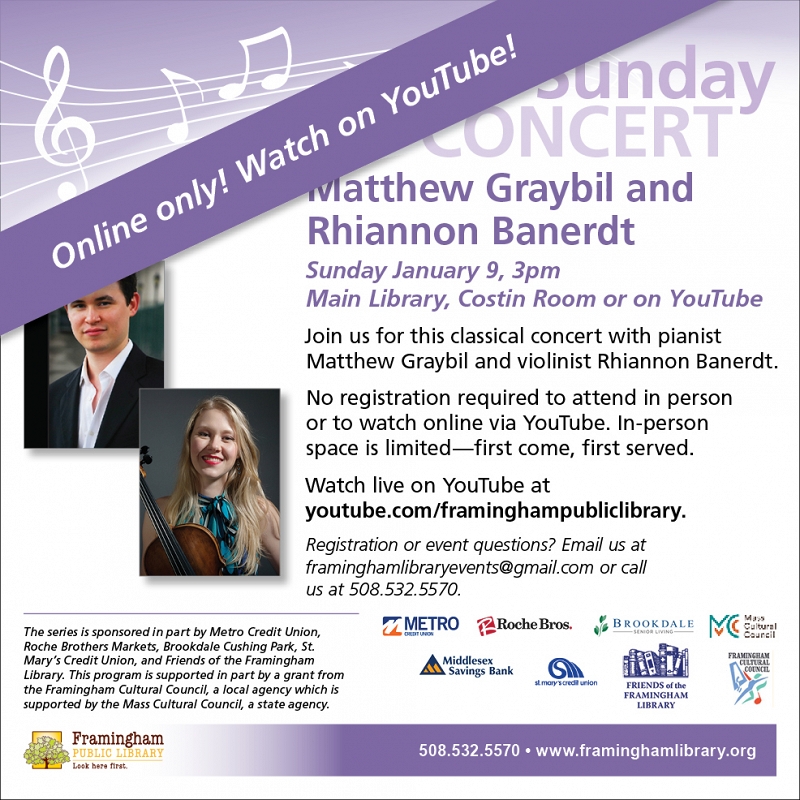 Join us on YouTube for this classical concert with pianist Matthew Graybil and violinist Rhiannon Banerdt.
No YouTube account or registration required to watch live online at http://www.youtube.com/framinghampubliclibrary.
Registration or event questions? Email us at framinghamlibraryevents@gmail.com or call us at 508.532.5570.
Library programs and group activities are currently suspended until January 21, at midnight, per an order from the office of Mayor Sistisky. Please enjoy our virtual programs via Zoom and live streaming.