Tea and Talk Tuesdays: TED Talk: The Brain-Changing Benefits of Exercise, by Wendy Suzuki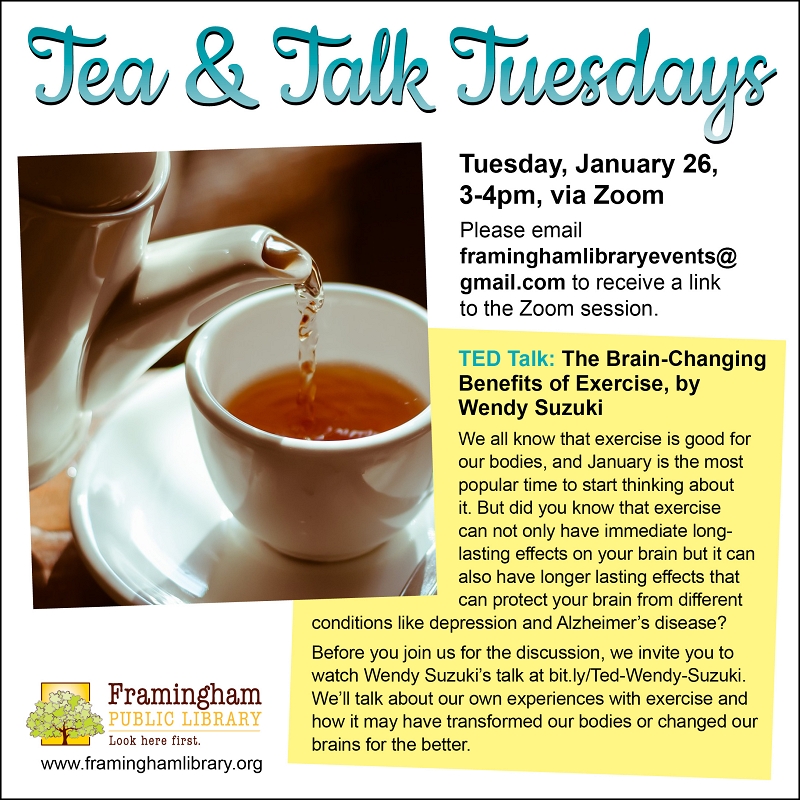 We all know that exercise is good for our bodies and January is the most popular time to start thinking about it. But did you know that exercise can not only have immediate long-lasting effects to your brain but it can also have longer lasting effects that can protect your brain from different conditions like depression, Alzheimer's disease and dementia?
Listen to Wendy Suzuki's Ted Talk HERE and then join us for a discussion. We'll talk about our own experiences with exercise and how it may have transformed our bodies or changed our brains for the better.
Email us at framinghamlibraryevents@gmail.com to receive an invitation and link to the Zoom session.