Virtual Book Discussion: Unsheltered by Barbara Kingsolver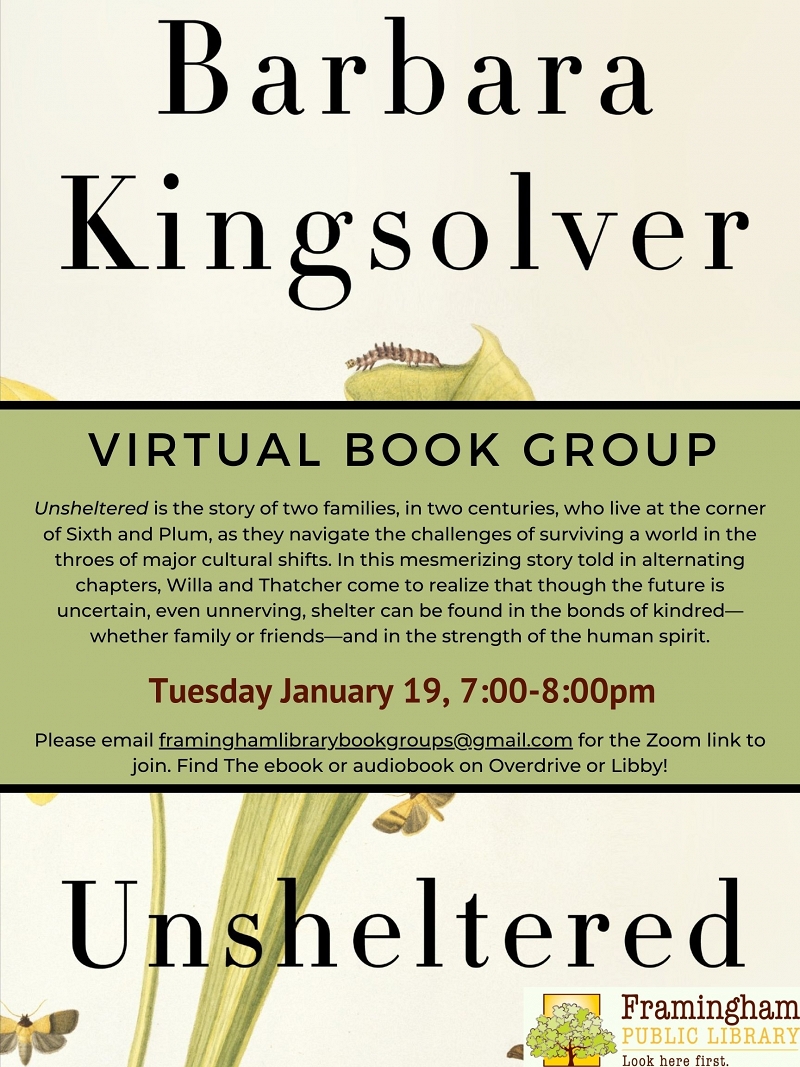 Unsheltered is the story of two families, in two centuries, who live at the corner of Sixth and Plum, as they navigate the challenges of surviving a world in the throes of major cultural shifts. In this mesmerizing story told in alternating chapters, Willa and Thatcher come to realize that though the future is uncertain, even unnerving, shelter can be found in the bonds of kindred—whether family or friends—and in the strength of the human spirit.
Led by Jillian Holmberg. Please email framinghamlibrarybookgroups@gmail.com for the link to join. Available to borrow by eBook or audiobook on Overdrive, by eBook or audiobook on Hoopla, or request a copy being held at McAuliffe.
For the February 16 book discussion, choose your own modern retelling of Shakespeare's Romeo and Juliet. We will discuss all our versions read and compare it to the original work.