Virtual Conversational Cooking Class with Stearns Farm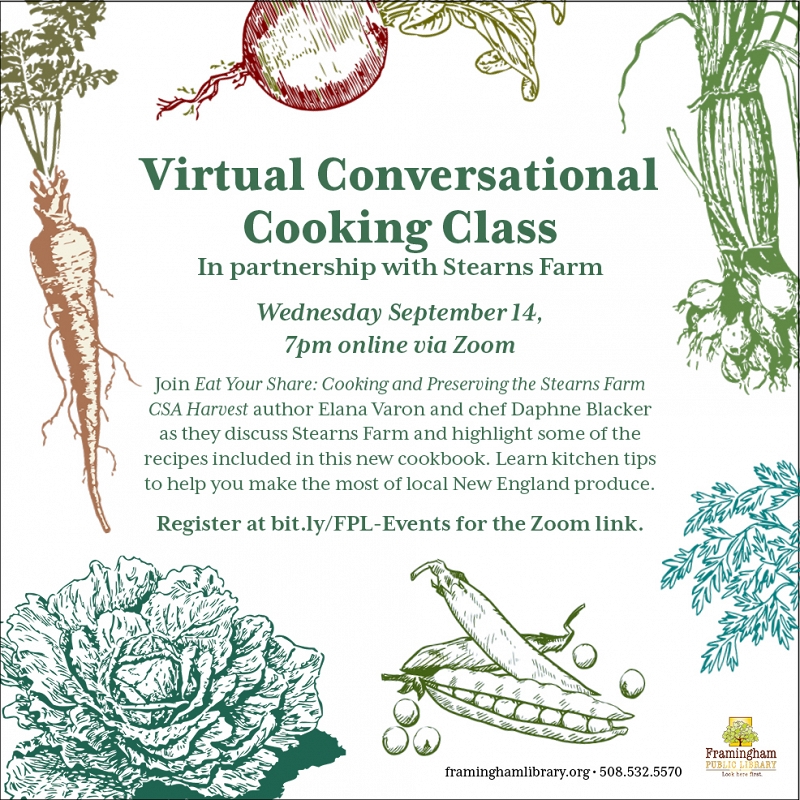 Join Eat Your Share: Cooking and Preserving the Stearns Farm CSA Harvest author Elana Varon and chef Daphne Blacker as they discuss Stearns Farm and highlight some of the recipes included in this new cookbook. Learn kitchen tips to help you make the most of local New England produce.
Register at http://bit.ly/FPL-Events for the Zoom link.