Friends of the Library

The Mission
The Friends of the Framingham Library is an all-volunteer, nonprofit organization dedicated to supporting and promoting our library for the community by providing services and materials not funded by the library budget.

What We Do
Some of the support we provide includes:
Sponsoring programs for children, teens and adults
Purchasing cushions for the Children's Room
Buying materials
Funding Summer Reading
Purchasing Museum Passes
Covering printing costs
Interested in becoming a member of the Friends? Please click here.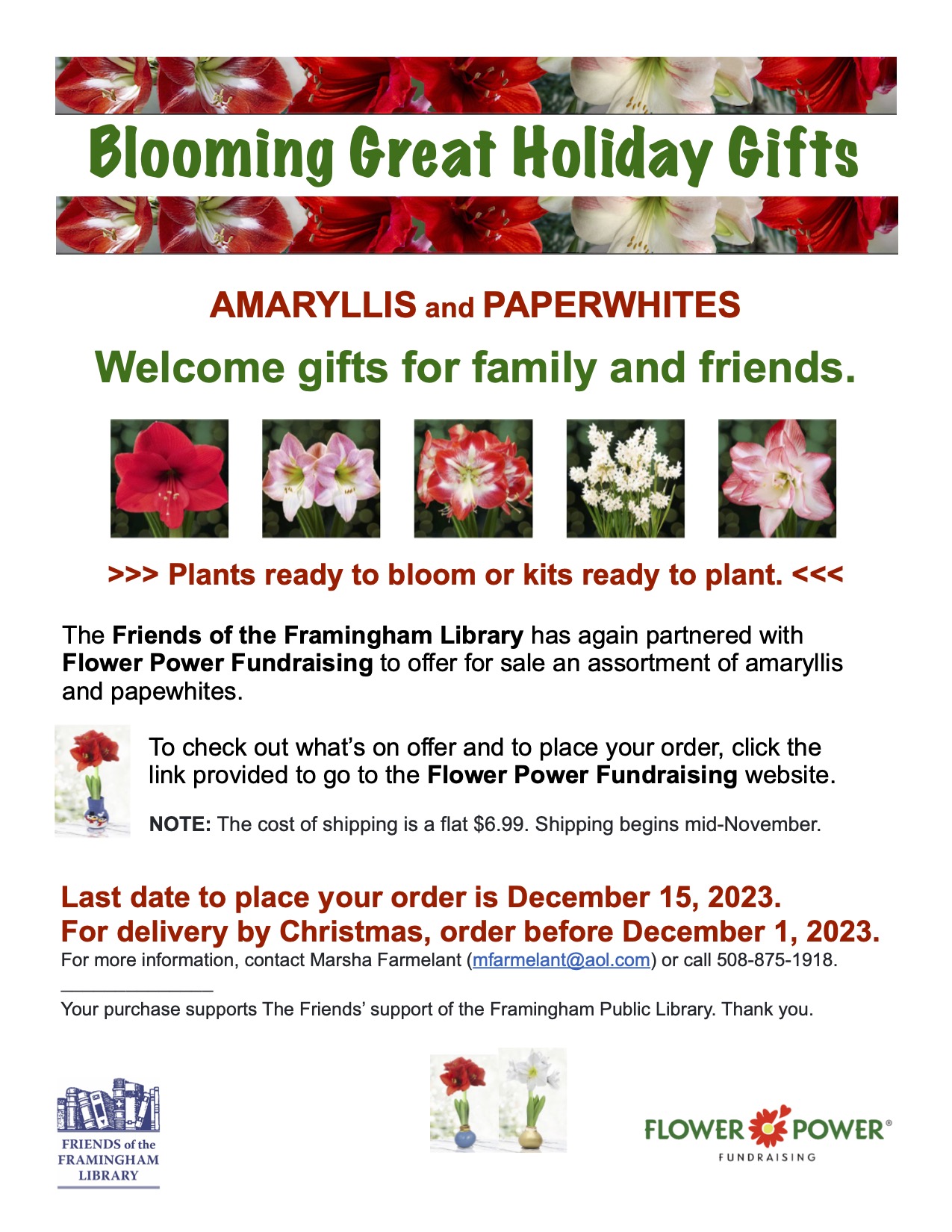 Click here to order:
https://www.flowerpowerfundraising.com/index.php/marketplace/seller/profile/shop/friendsoftheframinghamlibrary
Questions about the Friends? Email fplfriends@minlib.net.