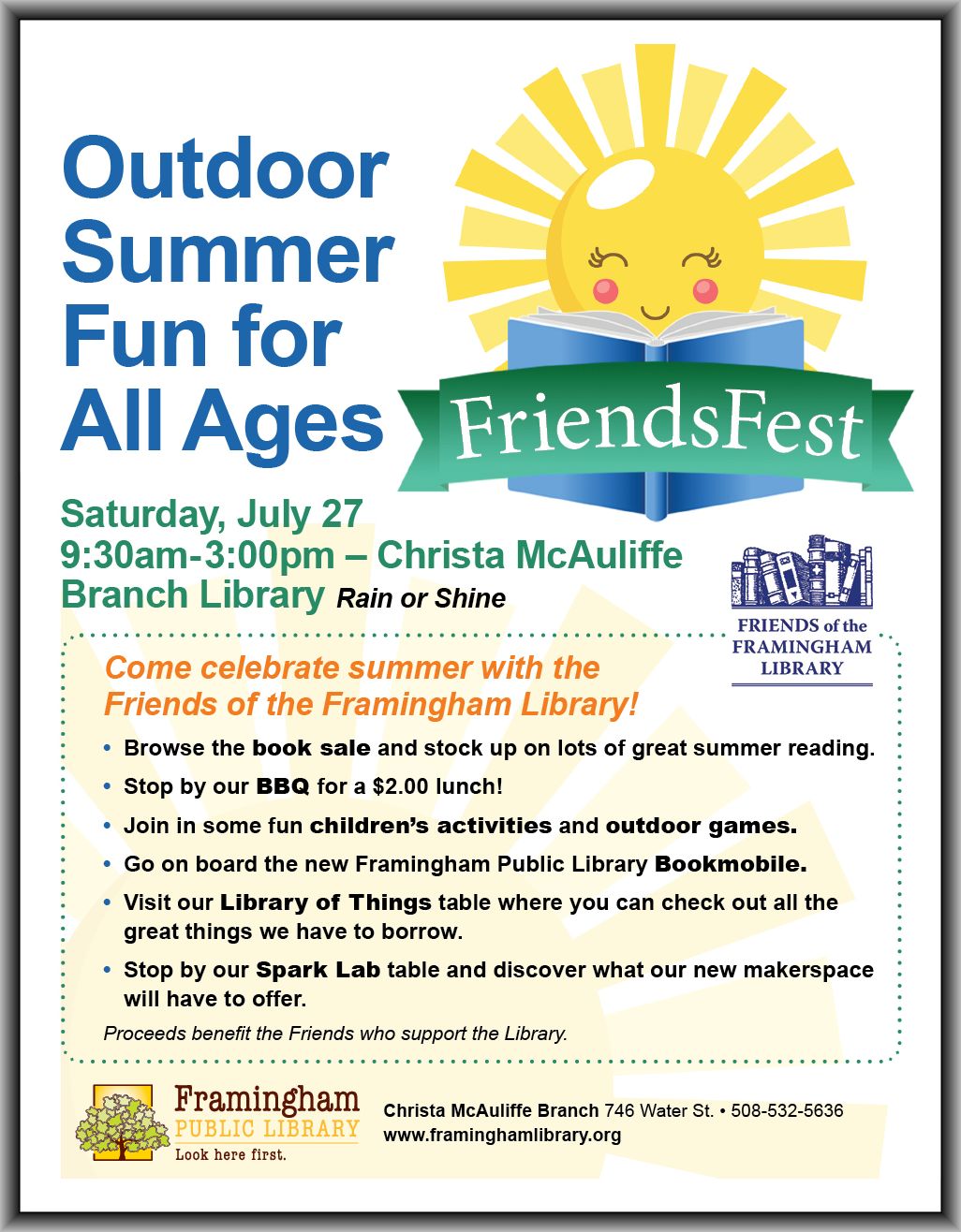 Come celebrate summer with the Friends of the Framingham Library!
• Browse the book sale and stock up on lots of great summer reading.
• Stop by our BBQ for a $2.00 lunch!
• Join in some fun children's activities and outdoor games.
• Go on board the new Framingham Public Library Bookmobile.
• Visit our Library of Things table where you can check out all the great things we have to borrow.
• Stop by our Spark Lab table and discover what our new makerspace will have to offer.