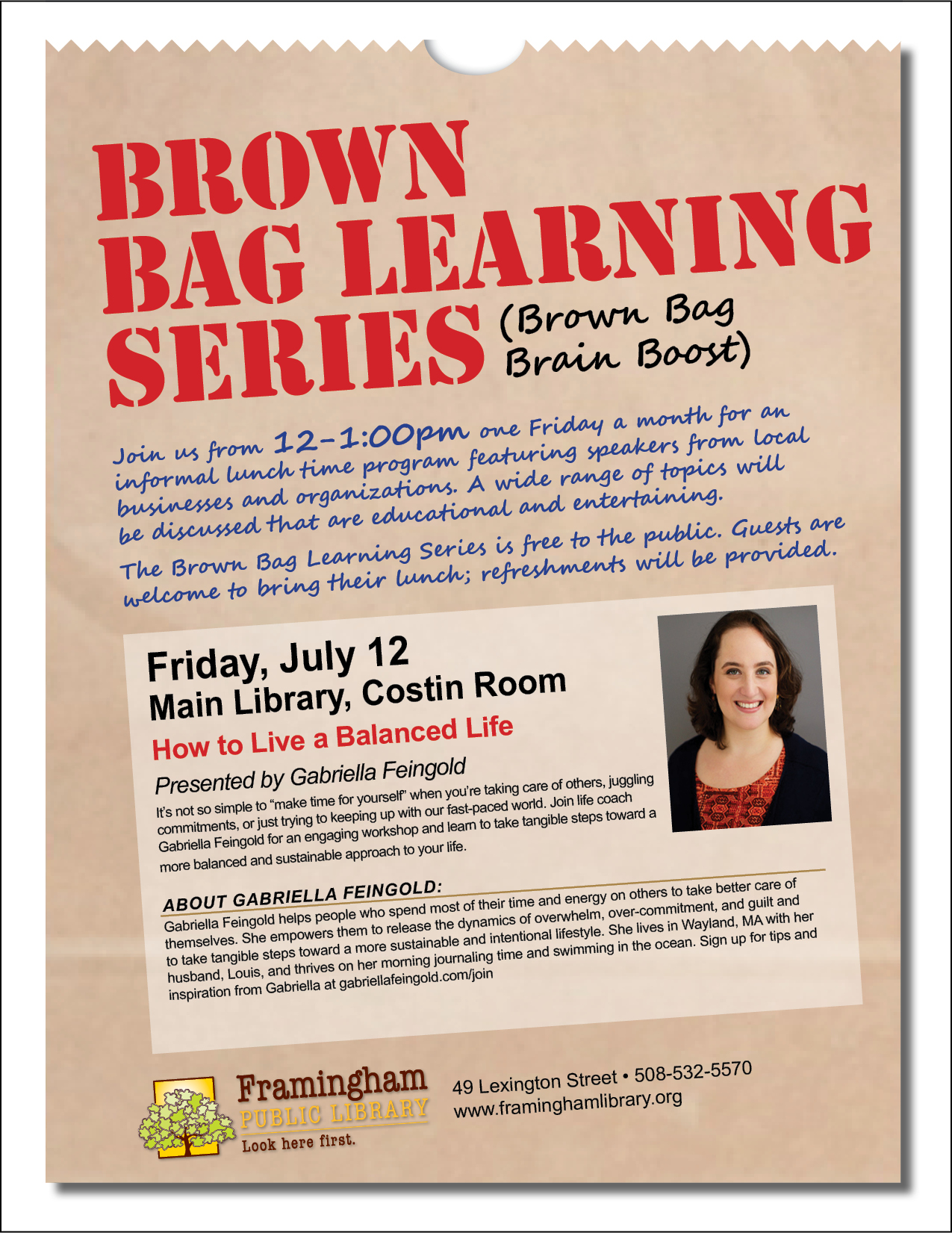 Presented by Gabriella Feingold
It's not so simple to "make time for yourself" when you're taking care of others, juggling commitments, or just trying to keeping up with our fast-paced world. Join life coach Gabriella Feingold for an engaging workshop and learn to take tangible steps toward a more balanced and sustainable approach to your life.
ABOUT GABRIELLA FEINGOLD
Gabriella Feingold helps people who spend most of their time and energy on others to take better care of themselves. She empowers them to release the dynamics of overwhelm, over-commitment, and guilt and to take tangible steps toward a more sustainable and intentional lifestyle. She lives in Wayland, MA with her husband, Louis, and thrives on her morning journaling time and swimming in the ocean. Sign up for tips and inspiration from Gabriella on her website.