A Journey Through Six Poetic Masterpieces From Blake's The Tyger to Yeats' Rough Beast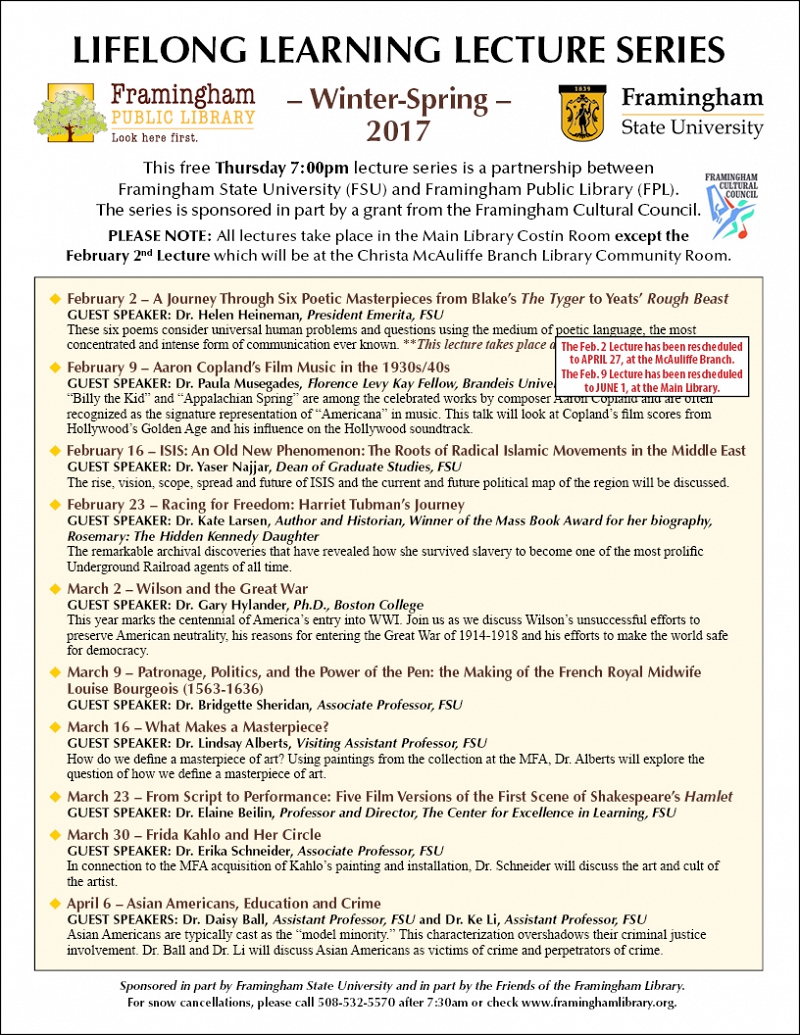 GUEST SPEAKER: Dr. Helen Heineman, President Emerita, FSU
These six poems consider universal human problems and questions using the medium of poetic language, the most concentrated and intense form of communication ever known.
This free lecture series is a partnership of Framingham State University (FSU) and Framingham Public Library (FPL). The series is sponsored in part by a grant from the Framingham Cultural Council. Refreshments.