Activism Rocks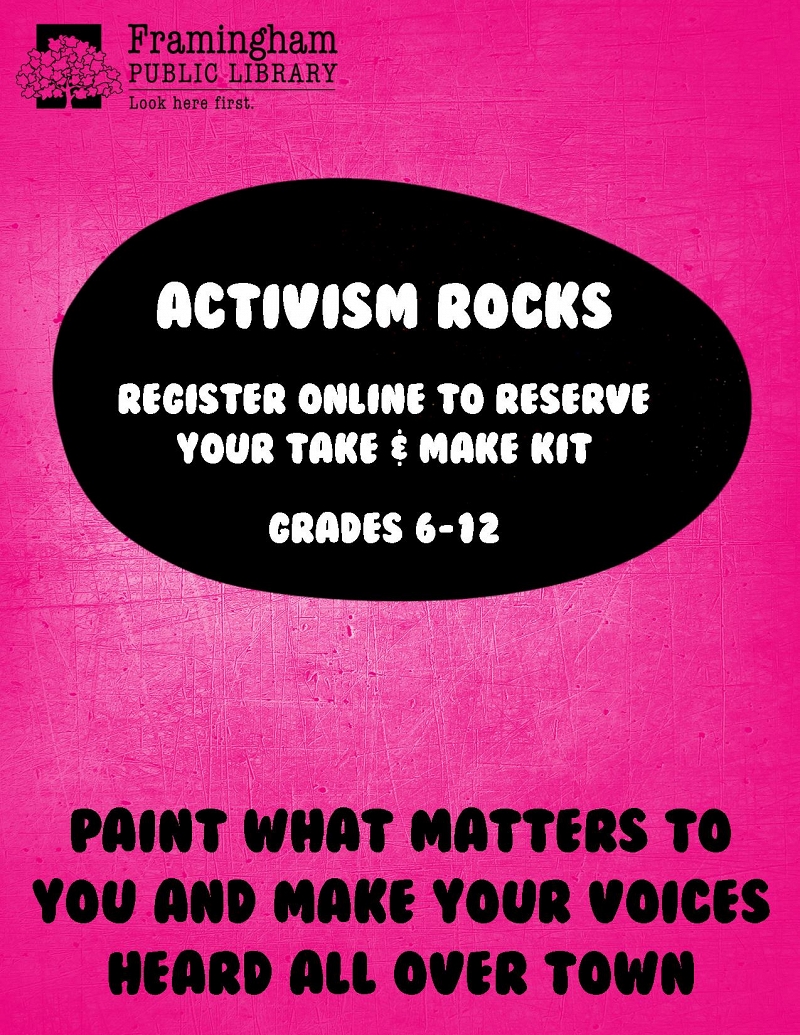 Teens are taking charge during these trying times, with many of the Black Lives Matter protests and rallies being planned by kids still in high school (including here in Framingham!). If you'd like to make your voice heard around town, register online to reserve your Take & Make craft kit. Like the Kindness rock project, paint your message on a rock and leave it around town for someone to find.
Reserve your Take & Make craft kit by clicking here and filling out the registration form.
This Take & Make craft will be available to reserve for all of July.
Grades 6-12