Adventures in Lifelong Learning: Making the Old New: Personal Storytelling with Traditional Material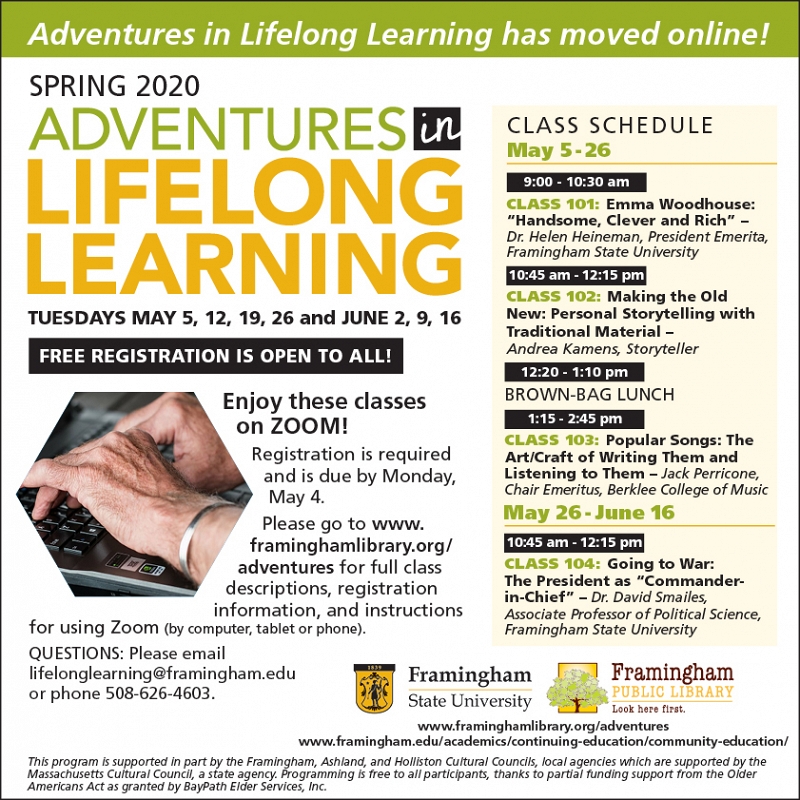 Course 102: Making the Old New: Personal Storytelling with Traditional Material
Andrea Kamens, Tuesdays May 5 – May 26 10: 45 am – 12:15 pm
There is a practicing community of New England storytellers working within a long tradition that honors the old by making it always new. We will create a space to listen, learn, and tell. We will build skills with
storytelling games, and work collaboratively as brave tellers and open and affirmative listeners. Each participant will develop a short (6-8 minute) performance-style story of their own. Participants will share their stories virtually at The Story Space, on Tuesday, June 2, 2020, at 7:00 pm.
This is a registration required event. To register, please visit the Adventures webpage.