Asian Americans, Education and Crime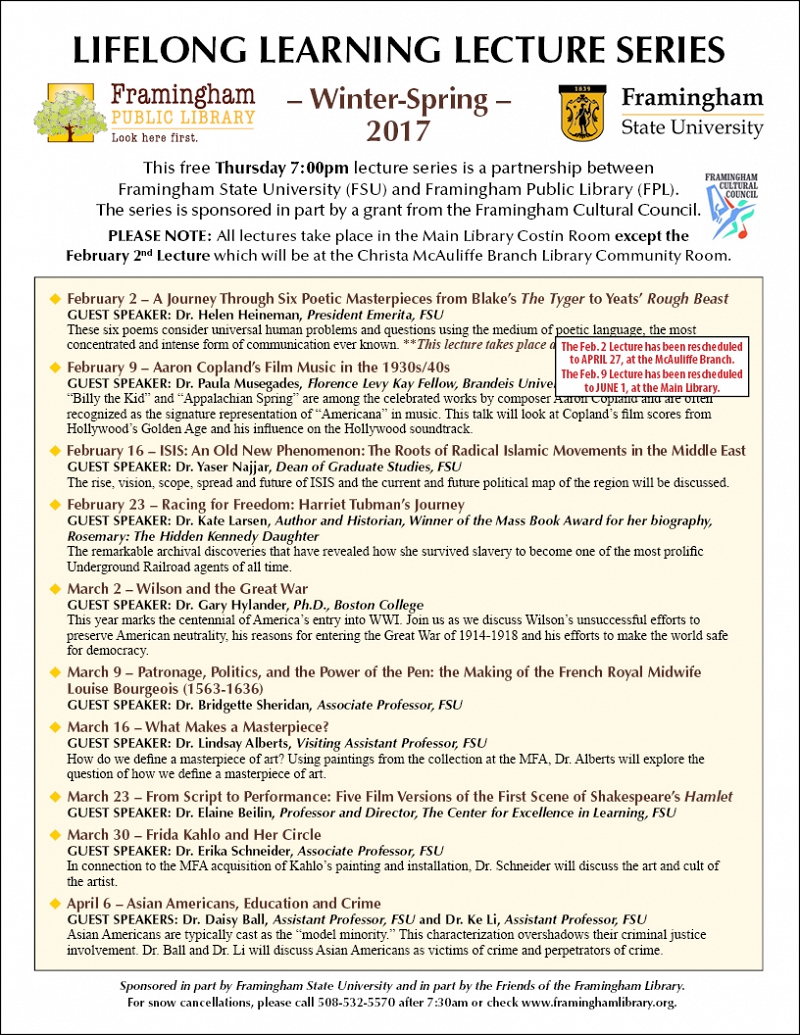 GUEST SPEAKERS: Dr. Daisy Ball, Assistant Professor, FSU and Dr. Ke Li, Assistant Professor, FSU
Asian Americans are typically cast as the "model minority." This characterization overshadows their criminal justice involvement. Dr. Ball and Dr. Li will discuss Asian Americans as victims of crime and perpetrators of crime.
This free lecture series is a partnership of Framingham State University (FSU) and Framingham Public Library (FPL). The series is sponsored in part by a grant from the Framingham Cultural Council. Refreshments.