Beginner Sewing Workshop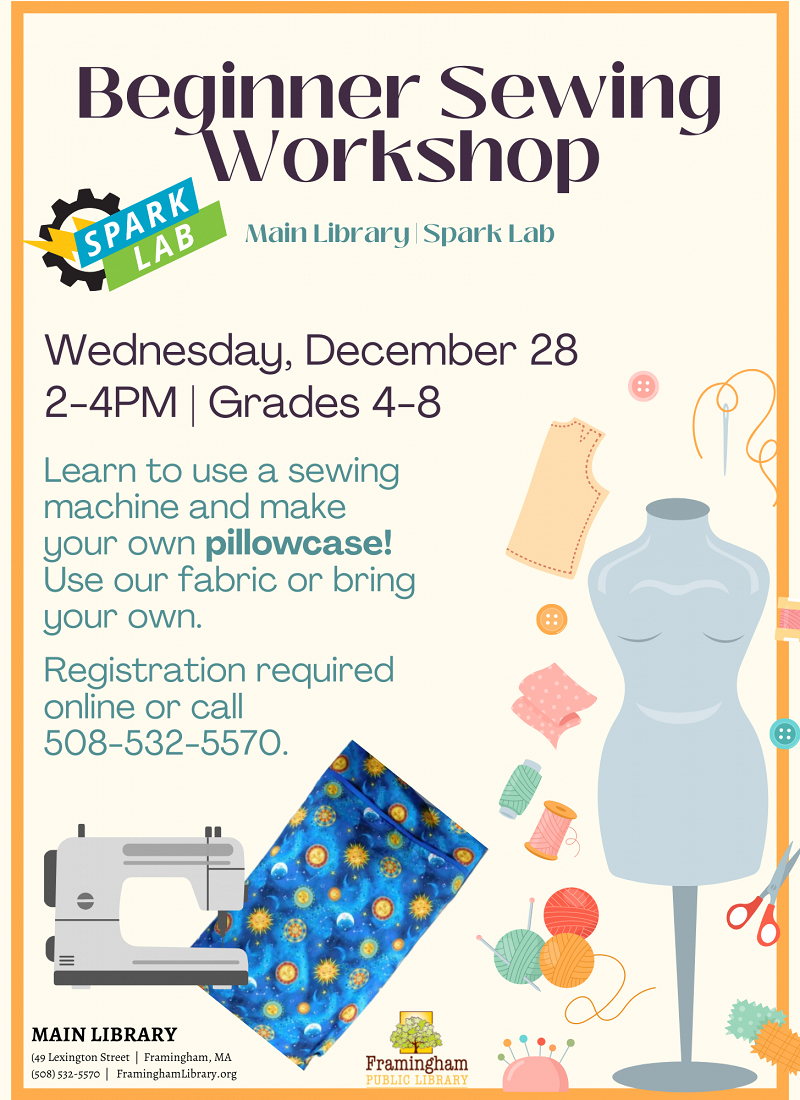 Learn to use a sewing machine and make your own pillowcase! Choose from our fabrics 30 mins before the program start or bring your own.
If bringing your own you need two fabrics. Body: 3/4 yd (28" x 42") and Cuff: 3/8 yd (12" x 24").
Registration required at https://forms.gle/Wa4gUzsqk7j97W4bA.