Bookmarkers with Haley Hein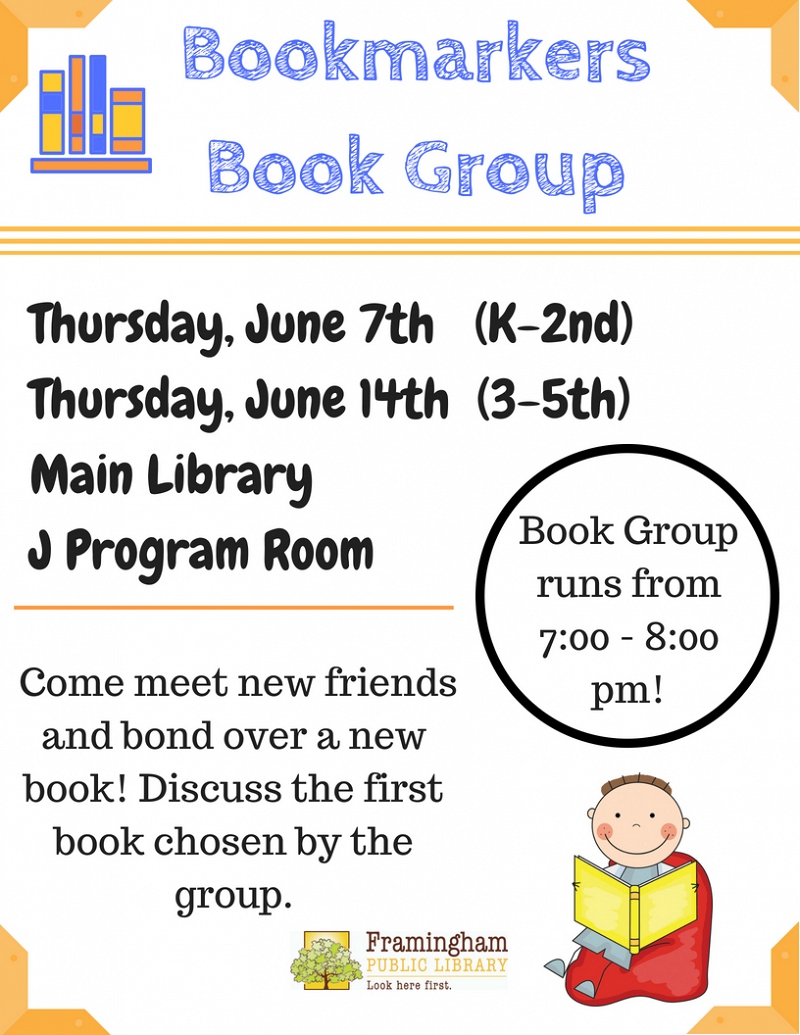 Enjoy reading by meeting with friends to choose, read, and discuss books together. You'll increase your comprehension, discuss what you know, and turn reading into a social activity that encourages more reading! Come discuss the first book chosen by the group.
June 7: grades K-2
June 14: grades 3-5.