Calendars in the Sky: Looking Up at Time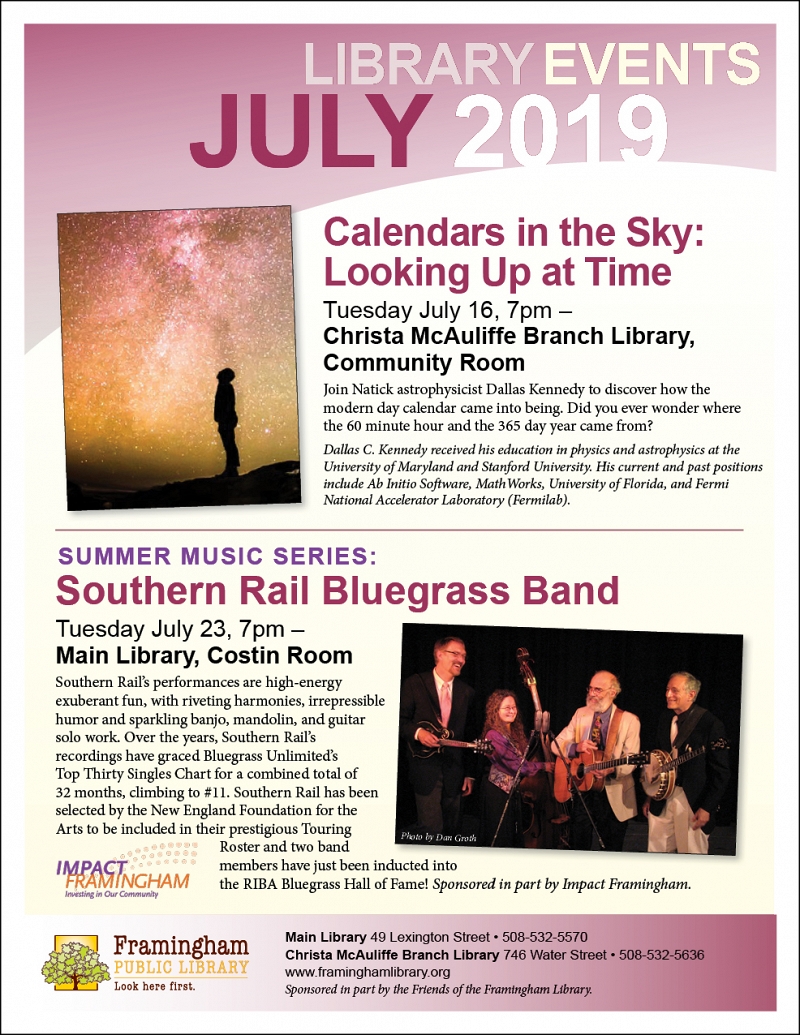 Did you ever wonder where the 60 minute hour and the 365 day year came from? Join Natick astrophysicist Dallas Kennedy to discover how the modern day calendar came into being.

Dallas C. Kennedy received his education in physics and astrophysics at the University of Maryland and Stanford University. His current and past positions include Ab Initio Software, MathWorks, University of Florida and Fermi National Accelerator Laboratory.