Changing Climate Series: Order Your "Prepare with Pedro" Activity Kit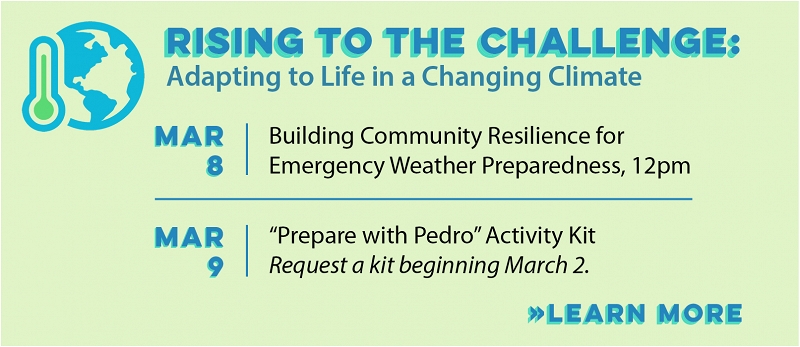 Travel around the United States with Pedro and learn safety advice through crossword puzzles, coloring pages, matching games and more.
Order your kit HERE starting Tuesday, March 2; pick up your kit starting Tuesday, March 9.
For more information, please see our Changing Climate Series webpage.