City of Framingham 5th Annual Pride Celebration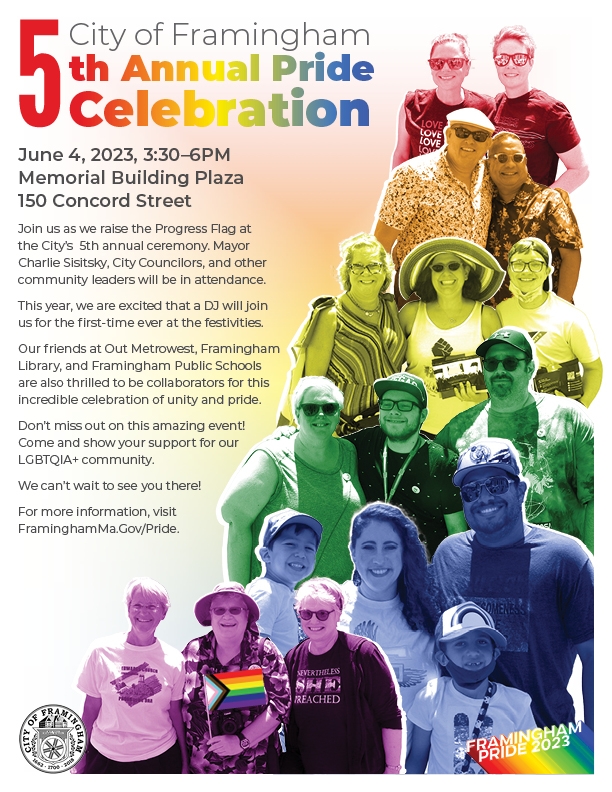 Join us as we raise the Progress Flag at the City's 5th annual ceremony. Mayor Charlie Sisitsky, City Councilors, and other community leaders will be in attendance.
This year, we are excited that a DJ will join us for the first-time ever at the festivities.
Our friends at Out Metrowest, Framingham Library, and Framingham Public Schools are also thrilled to be collaborators for this incredible celebration of unity and pride.
Don't miss out on this amazing event! Come and show your support for our LGBTQIA+ community.
We can't wait to see you there!
For more information, visit FraminghamMa.Gov/Pride.