Concert: La Bek Accompanied by Jack Perricone - CANCELLED DUE TO ILLNESS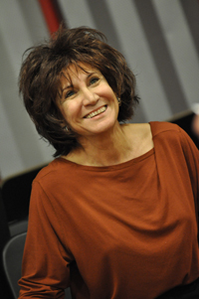 La Bek is a terrific performer, a singer of songs ranging from the Great American Songbook to deep-down blues to original songs written by her husband, Jack Perricone, as well as their daughter, Sonya Rae Taylor. La Bek (Rebecca Perricone) is also a skilled actress and is a Professor at Berklee College of Music; Jack was Chair of Berklee's innovative Songwriting Department for 27 years and is the author of two books on songwriting.

La Bek has released four CDs. Her latest is With You, For You. It contains a diverse collection of styles that include a tango-based/Astor Piazzolla-influenced treatment of songs from the Great American Songbook, blues based songs and originals from Sonya Rae Taylor and Jack Perricone.