Early Release Day Toothy Pumpkins (McAuliffe Branch)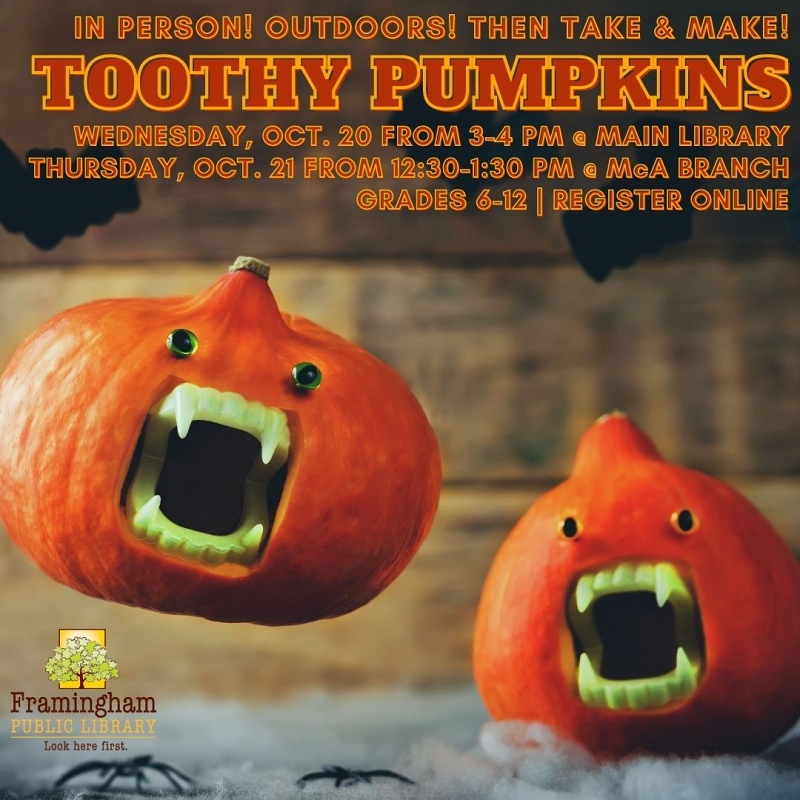 Spooky Season is now well underway, so you need your very own Toothy Pumpkin Buddy to watch scary movies with. Any leftover supplies after the in-person programs will be offered as Take & Make kits.
Registration required. Click the link to sign up now!
https://docs.google.com/forms/d/e/1FAIpQLSfZjCoDOOFsCZNino4e0y28zgzZyIVY5PiS3jf2X2_ZQIAtfw/viewform
Grades 6-12